WISH U ALL HAPPY PONGAL!
The harvest festival, called Sankranth in Andhra Pradesh and Pongal in Tamilnadu which are southern states in India, is celebrated over three days depending on the region by Hindus. It is a traditional occasion for showing gratitude to nature, for celebrating the life cycles that give us grain. The first day is celebrated as Bhogi festival in honor of Lord Indra, for the abundance of harvest, thereby bringing plenty of prosperity to the land.

Another ritual observed on early morning of this day is Bhogi Mantalu,(Bonfire) when useless household articles are thrown into a fire made of wood and cow-dung cakes which practice is believed to bring home new articles. The second day is the Makara sankramana day when the Sun transits in Makara rashi (orCapricorn).The third day is referred as Kanuma festival. On this day bulls are worshipped which play prime role in cultivation. kite flying is also performed during the festival season.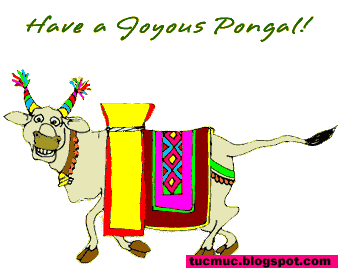 ---
__._,_.___
KERALITES - A moderated eGroup exclusively for Keralites...
To subscribe send a mail to Keralites-subscribe@yahoogroups.com.
Send your posts to Keralites@yahoogroups.com.
Send your suggestions to Keralites-owner@yahoogroups.com.

To unsubscribe send a mail to Keralites-unsubscribe@yahoogroups.com.

Homepage: www.keralites.net

.
__,_._,___