Prince Kumar, son of DTC bus driver, tops CBSE Class 12 exam in science :- 
Prince secured 97 per cent with 100/100 in Maths, 99/100 Economics and 98/100 in Chemistry. 
Chitra Kaushik,  Delhi Police assistant sub-inspector's daughter, who topped Delhi government schools in arts stream.

It was also touching moment to speak to Prachi Prakash and her family, topper of Delhi Govt school, Commerce stream in Class 12 Daughter of a small private company executive, Prachi got 96.2% with 100/100 in Eco, 99/100 in Math,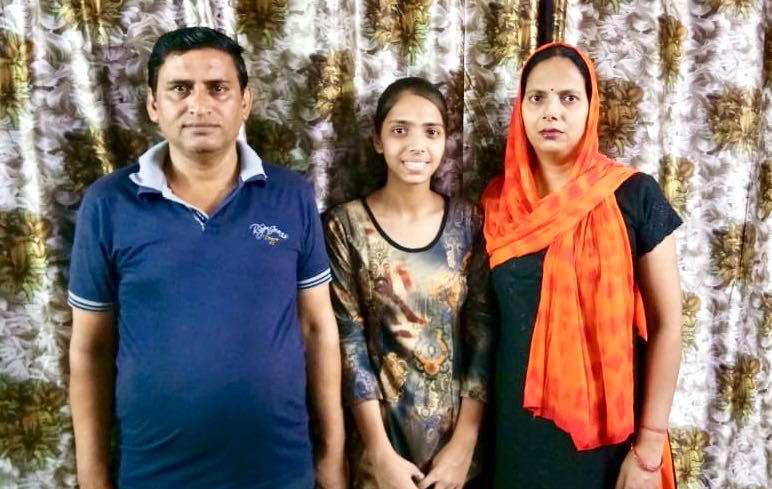 Prachi Prakash with her parents

full article in the link below 
__._,_.___
---
Posted by: Ravi Narasimhan <ravi.narasimhan.in@gmail.com>
---
---
Have you tried the highest rated email app?
With 4.5 stars in iTunes, the Yahoo Mail app is the highest rated email app on the market. What are you waiting for? Now you can access all your inboxes (Gmail, Outlook, AOL and more) in one place. Never delete an email again with 1000GB of free cloud storage.
---
KERALITES - A moderated eGroup exclusively for Keralites...
To subscribe send a mail to Keralites-subscribe@yahoogroups.com.
Send your posts to Keralites@yahoogroups.com.
Send your suggestions to Keralites-owner@yahoogroups.com.
To unsubscribe send a mail to Keralites-unsubscribe@yahoogroups.com.
Homepage:
http://www.keralites.net
.
__,_._,___