Impact of Ojas Life - Manohar Vaswani - former Chief engineer at ONGC

video 5 minutes 15 seconds
weight 100 kg to 97 kg in 3 days at residential camp , than to 75 kg in 4 months
Diabetes fasting sugar 400 - in 3 days to 190 
in 4 months diabetes normal without tablets.
No BP and cholesterol now. No medicines now.
Has now done Two - 10 kms marathon who earlier could not walk even 2 kms
Please attend their free seminar , understand than follow the simple diet.
No medicines.
Atul Shah Founder of OJAS LIFE
My life changing story - Atul Shah
Contact or message on 9822412345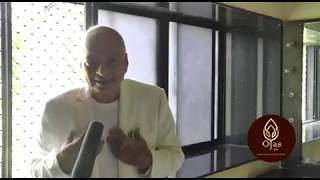 Manohar Vaswani
__._,_.___
---
Posted by: Ravi Narasimhan <ravi.narasimhan.in@gmail.com>
---
---
Have you tried the highest rated email app?
With 4.5 stars in iTunes, the Yahoo Mail app is the highest rated email app on the market. What are you waiting for? Now you can access all your inboxes (Gmail, Outlook, AOL and more) in one place. Never delete an email again with 1000GB of free cloud storage.
---
KERALITES - A moderated eGroup exclusively for Keralites...
To subscribe send a mail to Keralites-subscribe@yahoogroups.com.
Send your posts to Keralites@yahoogroups.com.
Send your suggestions to Keralites-owner@yahoogroups.com.
To unsubscribe send a mail to Keralites-unsubscribe@yahoogroups.com.
Homepage:
http://www.keralites.net
SPONSORED LINKS
.
__,_._,___