Rs 40 Lakh Worth Of Food Saved & Distributed To The Homeless, Thanks To Dabbawalas Of Mumbai
Their magnanimous yet so well-articulated system has been serving as a case study in many top B-schools, yet, there is so much more to them. In December 2015, the Mumbai Dabbawala Association (MDA) came up with a plan to feed the destitute, needy and homeless people of the city.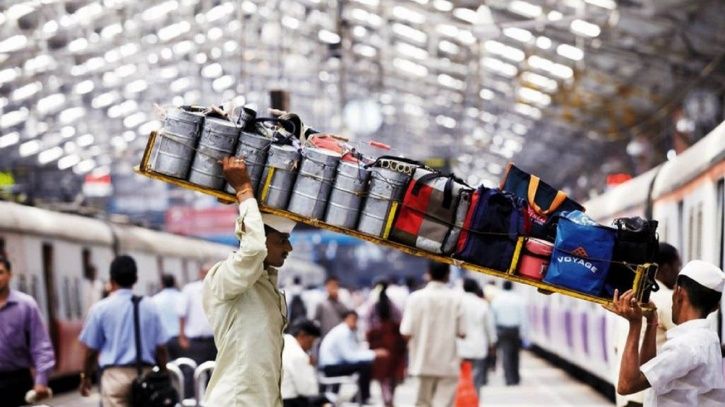 This initiative gave birth to the 'Roti Bank' - an association collects leftover food from functions and distributes it among the poor. Since its advent, their waste management drive has saved Rs 40 lakh worth of food from getting wasted.

On one hand are the well-to-do families which generate humongous food waste and on the other hand is the downtrodden society that cannot even afford one meal in a day. Being one of the largest food delivery services in India, we thought it was our duty to bridge the gap between two and thus was born Roti Bank" said Subhash Talekar, the man behind the initiative.
The MDA team has collaborated with many caterers, wedding planners and food joints across Mumbai. They also accept donations from individuals, communities or anyone who wants to help feed people. They then travel to different locations, collect food, check its hygienic standards and then distribute it within the next 3-4 hours. 
On an average, they serve 300-400 people on a daily basis.They go to hospitals, railway stations, slums, religious institutes and everywhere else that catches their eye. They engage themselves in drives, initiatives, events and encourage people to donate more and waste less food.
full article in the link below 
https://www.indiatimes.com/news/india/rs-40-lakh-worth-of-food-saved-distributed-to-the-homeless-thanks-to-dabbawalas-of-mumbai-338557.html

__._,_.___
---
Posted by: Ravi Narasimhan <ravi.narasimhan.in@gmail.com>
---
---
Have you tried the highest rated email app?
With 4.5 stars in iTunes, the Yahoo Mail app is the highest rated email app on the market. What are you waiting for? Now you can access all your inboxes (Gmail, Outlook, AOL and more) in one place. Never delete an email again with 1000GB of free cloud storage.
---
KERALITES - A moderated eGroup exclusively for Keralites...
To subscribe send a mail to Keralites-subscribe@yahoogroups.com.
Send your posts to Keralites@yahoogroups.com.
Send your suggestions to Keralites-owner@yahoogroups.com.
To unsubscribe send a mail to Keralites-unsubscribe@yahoogroups.com.
Homepage:
http://www.keralites.net
.
__,_._,___