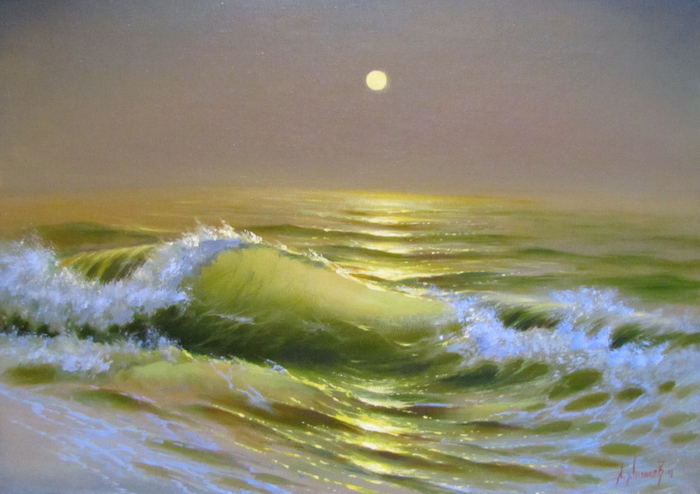 Artist Alexander Milyukov - a great master of landscape, seascape beautiful, knows how high the art of painting to express the changeable character of sea elements, in a romantic way to portray the vast sea space, power, majesty, and the unique beauty of the mighty power of the sea. 

Alexander Milyukov was born in 1974. In 2000 he graduated from the Yaroslavl Art School, Department of "art."Since 2004, regularly participates in exhibitions, which take place in the International Art Salon CHA, Moscow.Personal and group exhibitions of the artist are in galleries in the CHA. 

In 2014, Alexander Milyukov awarded the Gold Medal for a series of landscapes. International art exhibition "Secrets of Life", Moscow, Central House of Artists. In 2015, the artist received a bronze medal for his work "The Pskov Kremlin." International Art Exhibition "LAND OF INSPIRATION " Moscow, Central House of Artists. The artworks are in numerous private collections in Russia and abroad. Currently, Alexander Milyukov lives and fruitful work in the city of Yaroslavl, Russia.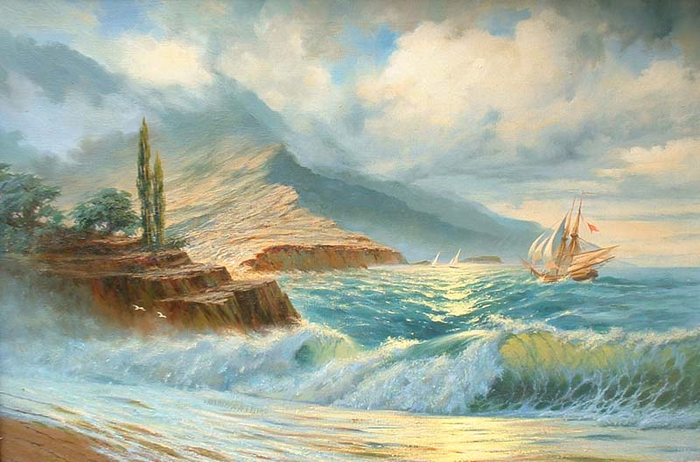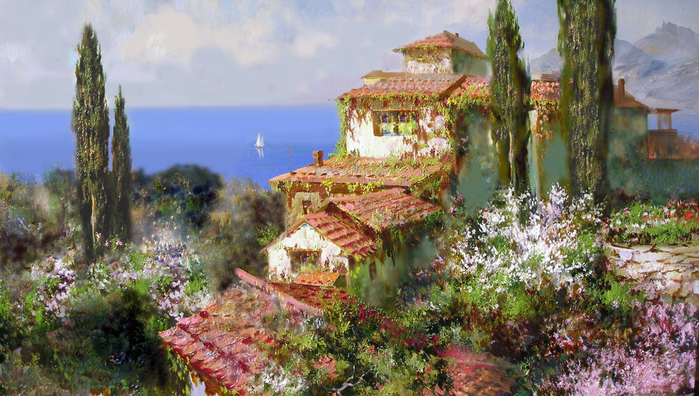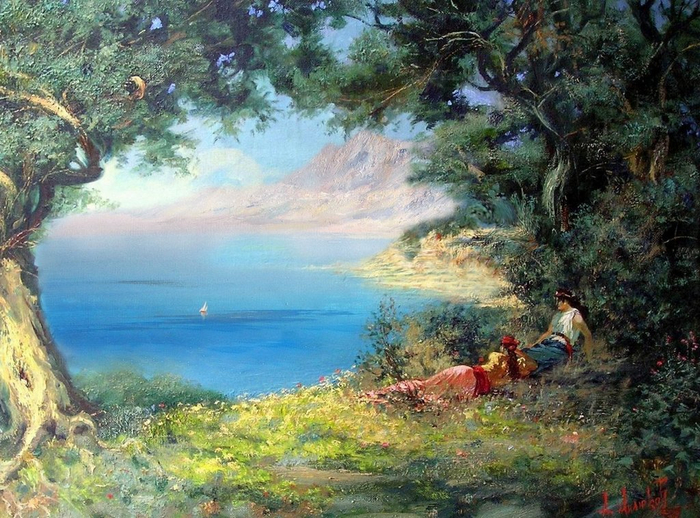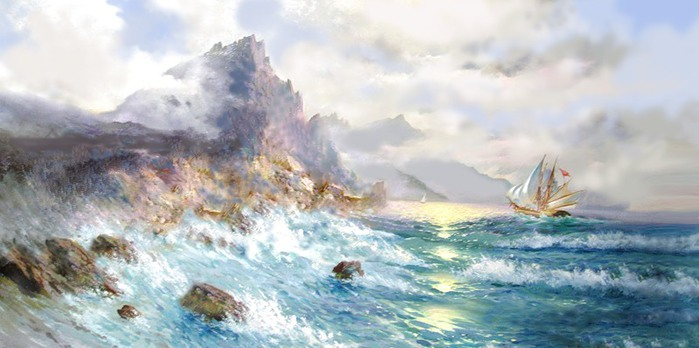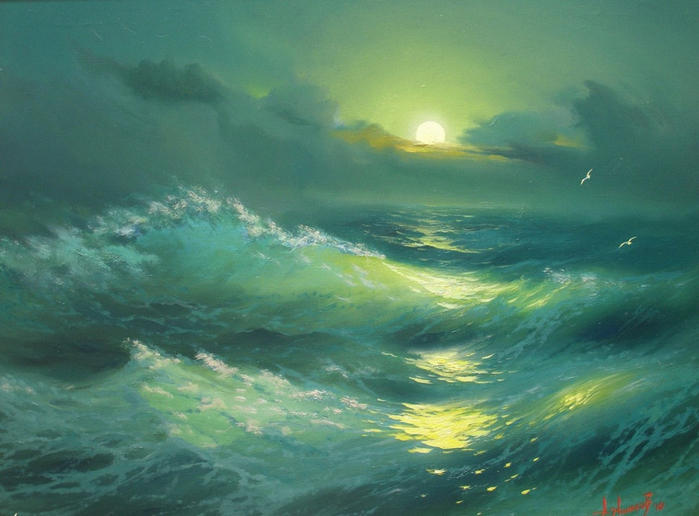 ---
__._,_.___
---
Posted by: =?UTF-8?B?4pmj4pmA4pa44pa34pmC0LzOu9GP4oK40qLhu4vVpNKi4bqhIOKZgOKWuOKWt+KZguKZoyA=?= <gfuxiquinho@gmail.com>
---
KERALITES - A moderated eGroup exclusively for Keralites...
To subscribe send a mail to Keralites-subscribe@yahoogroups.com.
Send your posts to Keralites@yahoogroups.com.
Send your suggestions to Keralites-owner@yahoogroups.com.
To unsubscribe send a mail to Keralites-unsubscribe@yahoogroups.com.
Homepage:
http://www.keralites.net
.
__,_._,___