Manjunath Ningappa Pujari 6 pm to 9 am, offers free rides in Auto to those in emergency situations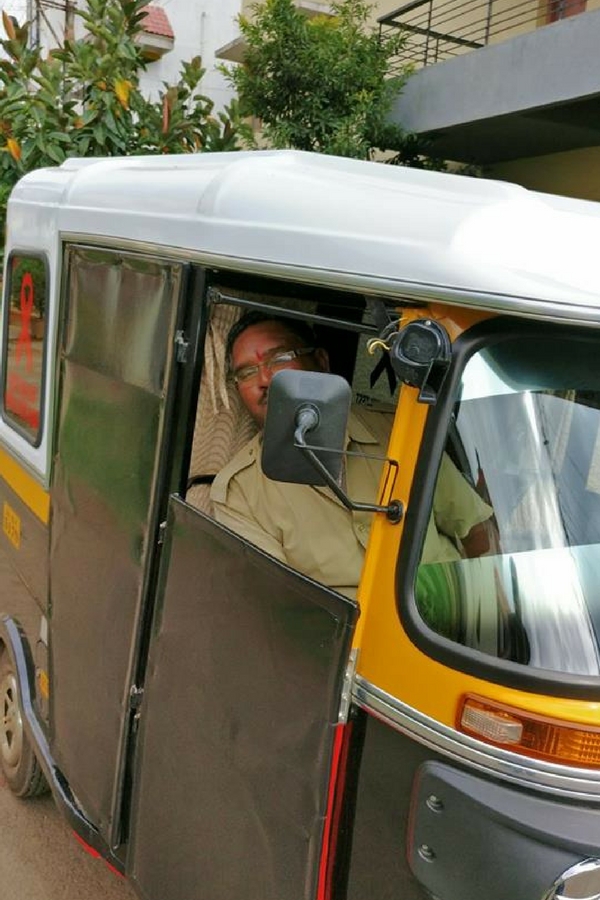 "His auto also serves as an ambulance to the needy at night especially Ashray foundation. As per him he can be called anytime of the night for emergencies and doesn't refuse." That's not all, Pujari even gives part of his salary every month to the Ashray Foundation.

__._,_.___
View attachments on the web
---
Posted by: Ravi Narasimhan <ravi.narasimhan.in@gmail.com>
---
---
Check out the automatic photo album with
1 photo(s)
from this topic.
---
Have you tried the highest rated email app?
With 4.5 stars in iTunes, the Yahoo Mail app is the highest rated email app on the market. What are you waiting for? Now you can access all your inboxes (Gmail, Outlook, AOL and more) in one place. Never delete an email again with 1000GB of free cloud storage.
---
KERALITES - A moderated eGroup exclusively for Keralites...
To subscribe send a mail to Keralites-subscribe@yahoogroups.com.
Send your posts to Keralites@yahoogroups.com.
Send your suggestions to Keralites-owner@yahoogroups.com.
To unsubscribe send a mail to Keralites-unsubscribe@yahoogroups.com.
Homepage:
http://www.keralites.net
.
__,_._,___