'Dr. Renu Raj daughter of a Bus Driver from Kerala has exploded many civil services myths' :-
'The popular belief is that unless they come from English speaking, sophisticated and affluent families, prepare at a young age, get educated in a first rate college, go to a coaching class in one of the metro cities, take the examination several times, the aspirants cannot make it to the civil services list, particularly its very top.'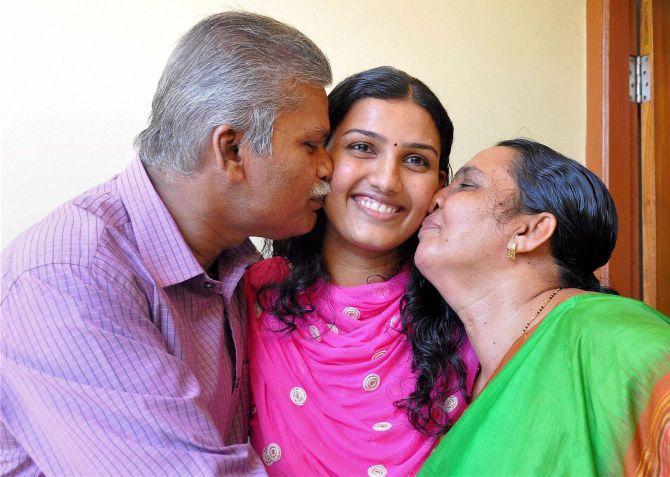 B
y securing the second rank in the UPSC civil services examination this year, a 27-year-old married medical graduate, born in a Kerala village to a bus conductor father and educated, but unemployed mother, Renu Raj has exploded many civil services myth.
T
he increase in the age limit and the number of permissible chances changed the scene completely. The upper age limit rose from 23 to 32 and the chances increased from 2 to 6. This enabled doctors, engineers, IIT and IIM graduates and others to take the place of arts and humanities graduates to a great extent.
__._,_.___
View attachments on the web
---
Posted by: Ravi Narasimhan <ravi.narasimhan.in@gmail.com>
---
---
Check out the automatic photo album with
1 photo(s)
from this topic.
---
---
KERALITES - A moderated eGroup exclusively for Keralites...
To subscribe send a mail to Keralites-subscribe@yahoogroups.com.
Send your posts to Keralites@yahoogroups.com.
Send your suggestions to Keralites-owner@yahoogroups.com.
To unsubscribe send a mail to Keralites-unsubscribe@yahoogroups.com.
Homepage:
http://www.keralites.net
.
__,_._,___