How A Group Of Volunteers Are Reclaiming Indic Heritage, One Temple At A Time :-

An initiative launched through tweets, hashtags and social media posts has now snowballed into a movement in Karnataka that aims to undo the damage done to these temples that were not only religious centres but also melting pots of culture, art and education.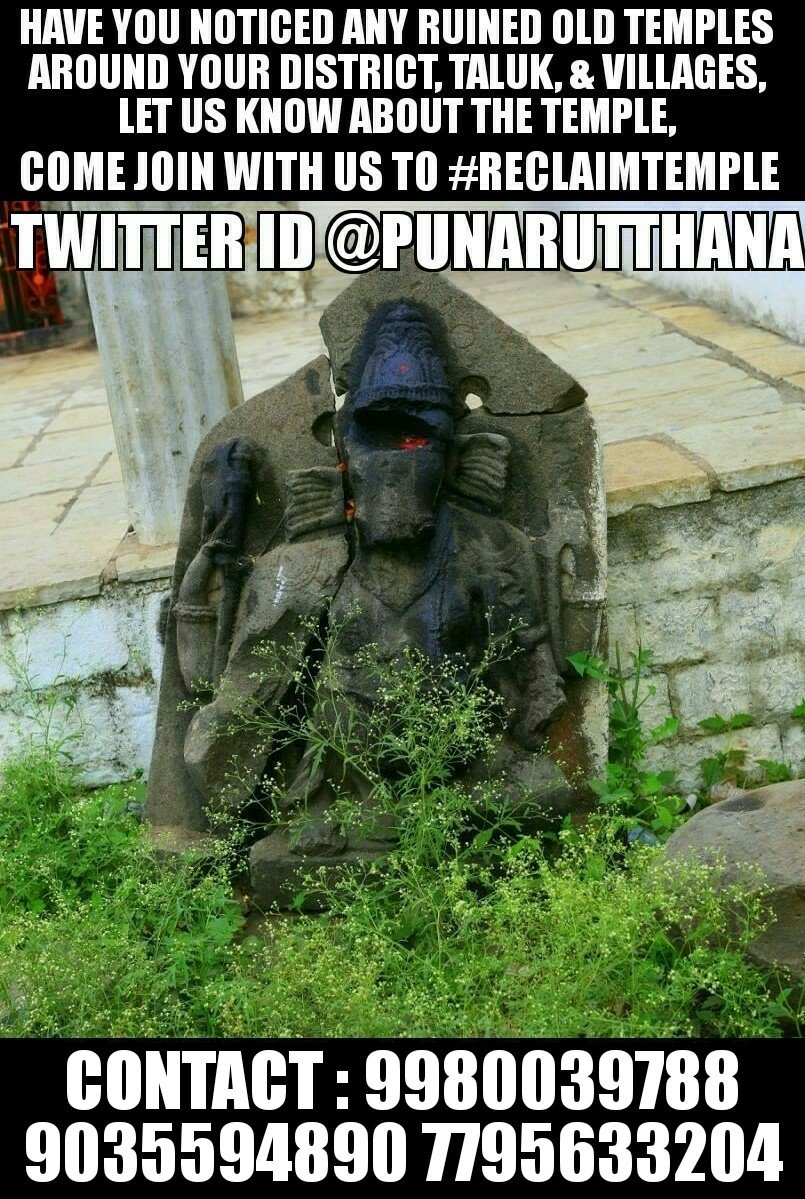 Spearheaded by activist Girish Bharadwaja, the movement aims to bring together people to not just deplore the deteriorating state of these relics or talk about their horrific past, but to get their hands dirty and "reclaim temples" that have endured this distressing treatment over the past decades and, in some cases, centuries.
The task is monumental as the temples lie in shambles all over the country with many villages and towns playing host to at least 30 to 40 such dilapidated structures, which are seen as a canvas of history, heritage, mythology and much more.
Bharadwaja, through his Bharata Punarutthana Trust, set the ball rolling and it has now turned into a movement, where hundreds of young volunteers support the effort physically, legally and financially.

 They keep the authorities concerned informed about their actions, be it the Archaeological Survey of India (ASI) or Karnataka government's Department of Archaeology. They also ensure that no untoward incidents take place in the process of 'reclaiming' the temples.
But the focus, they say, is to get the people to not just do it as a one-off effort but ensure that these temples are turned into a part of the village ecosystem like they were in the days that they were originally built.
Kalaburgi is home to many temples that were destroyed during the reign of the Delhi sultanate. And Halkeri, who spends his birthday every year doing something for the society, starting the temple cleanup activities at Kalaburgi this year. The Sunday of 26 November was thus spent by a group of youngsters cleaning the Chinchansu Maheshwara Devalaya in Kalaburgi, and the transformation was immense.

The effort has now led them to devote second and fourth Sundays of every month for the temple cleaning activity. The second Sunday of December had the team heading to Ramalingeshwara temple in Hodala village. The place that had been turned into a dingy den, where people played cards and the like, has now been restored to the sanctity it deserved.

The last one of their efforts in Kalaburgi was on the fourth Sunday of this month (December 2017) at the Rummanagudu Neelakanteshwara temple, which was destroyed completely during an attack on the village in the past.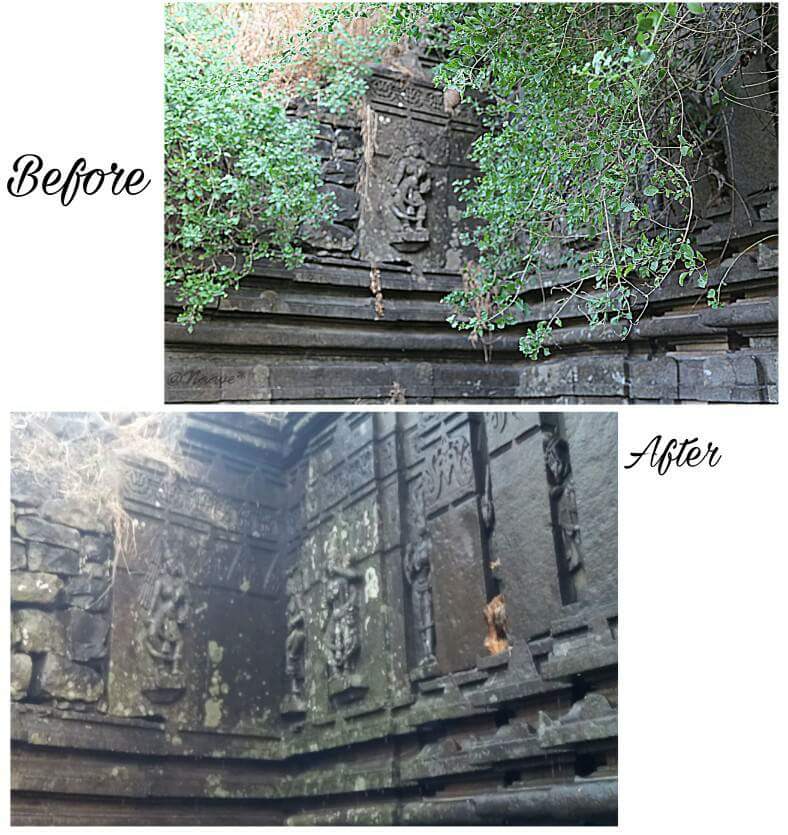 While the long Christmas weekend that went by had many taking off to exotic places on vacation, students of S Nijalingappa Medical College in Bagalkot took to restructuring the ruined anatomy of the Mahakuta temple. Around 15 students, who saw posts about the temple needing cleanup efforts, got in touch with Bharadwaja and nursed the temple back to functional health, all thanks to the hashtag #SundayforDharma.

full article in the link below 

https://swarajyamag.com/culture/reclaiming-heritage-one-temple-at-a-time

https://twitter.com/Girishvhp   twitter a/c

https://twitter.com/Girishvhp/status/935872200220950530   contact no details

__._,_.___
---
Posted by: Ravi Narasimhan <ravi.narasimhan.in@gmail.com>
---
---
Have you tried the highest rated email app?
With 4.5 stars in iTunes, the Yahoo Mail app is the highest rated email app on the market. What are you waiting for? Now you can access all your inboxes (Gmail, Outlook, AOL and more) in one place. Never delete an email again with 1000GB of free cloud storage.
---
KERALITES - A moderated eGroup exclusively for Keralites...
To subscribe send a mail to Keralites-subscribe@yahoogroups.com.
Send your posts to Keralites@yahoogroups.com.
Send your suggestions to Keralites-owner@yahoogroups.com.
To unsubscribe send a mail to Keralites-unsubscribe@yahoogroups.com.
Homepage:
http://www.keralites.net
.
__,_._,___