DEAR ALL,
What you do
is more significant than what you say, as the saying goes 'action speaks louder than words' which literally means that our actions communicate faster and much clearer than our own words. If you want people to believe your words, you should "speak" with your actions. So please don't just tell me how to do things; show me!
Here's some motivating words to keep us going.
you'll never have to live with regrets.
aren't the chances we take
but the ones we don't take,
the adventure we push away.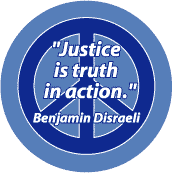 So what ever you want in life
May you be blessed beyond what you expect.
--
Aano bhadra krtavo yantu vishwatah.(- RIG VEDA)
"Let noble thoughts come to me from all directions"

REGARDS
Miss.Shaija Vallikatri Bhaskaran
---
__._,_.___
KERALITES - A moderated eGroup exclusively for Keralites...
To subscribe send a mail to Keralites-subscribe@yahoogroups.com.
Send your posts to Keralites@yahoogroups.com.
Send your suggestions to Keralites-owner@yahoogroups.com.

To unsubscribe send a mail to Keralites-unsubscribe@yahoogroups.com.

Homepage: www.keralites.net

.
__,_._,___