The 19 Most Beautiful Places In The World Are Hidden In America
Grand Prismatic Spring in Yellowstone National Park, Wyoming
Fur trappers stumbled upon this "boiling lake" less than 200 years ago.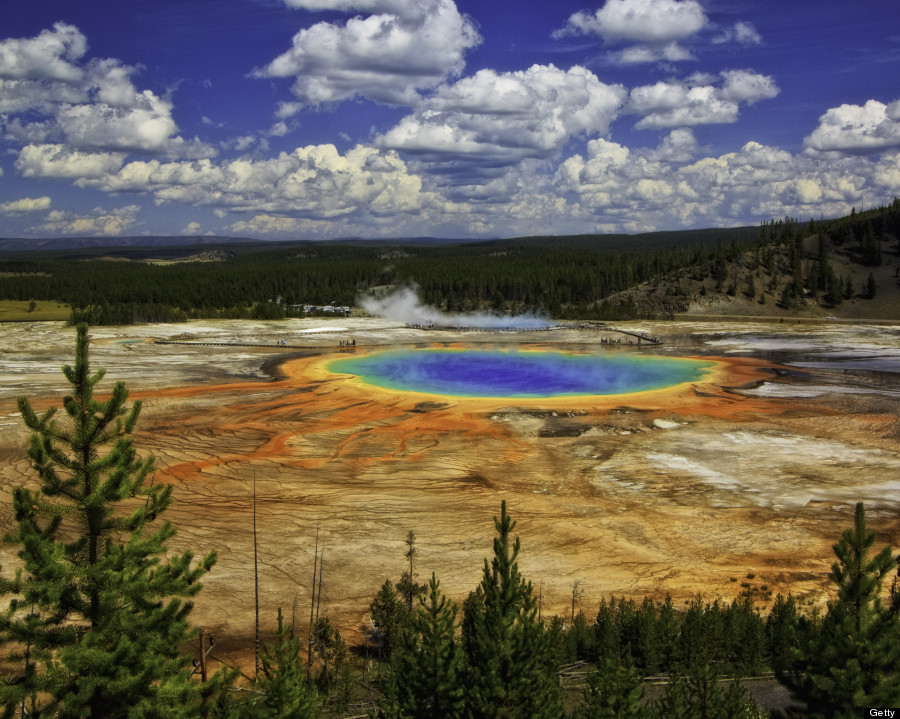 Kilauea Volcano and Thurston Lava Tube at Hawaii Volcanoes National Park
Kilauea has been spewing lava without stop since 1983 in what is one of the longest-lived volcanic eruptions of modern times. Below it snakes a complex cave network that was carved from a river of lava 500 years ago.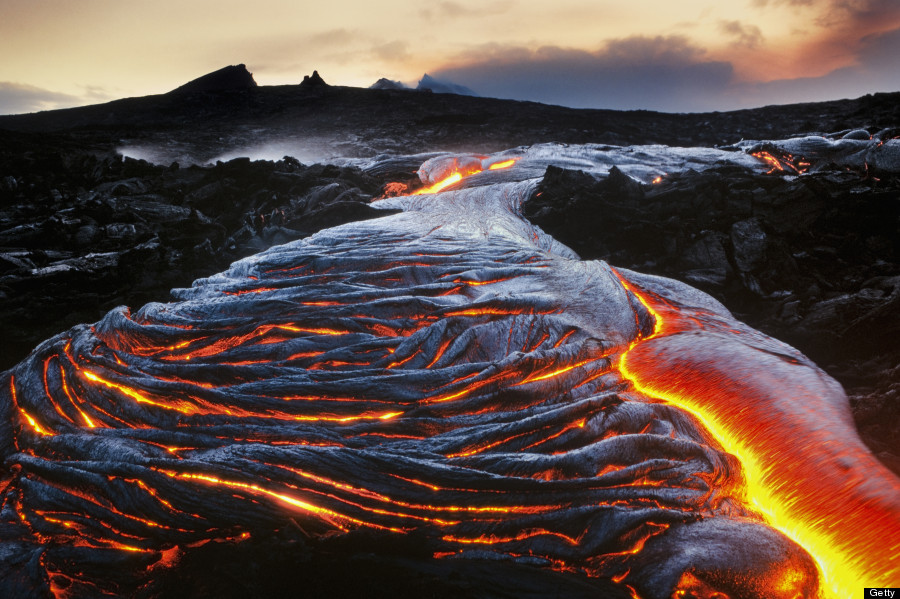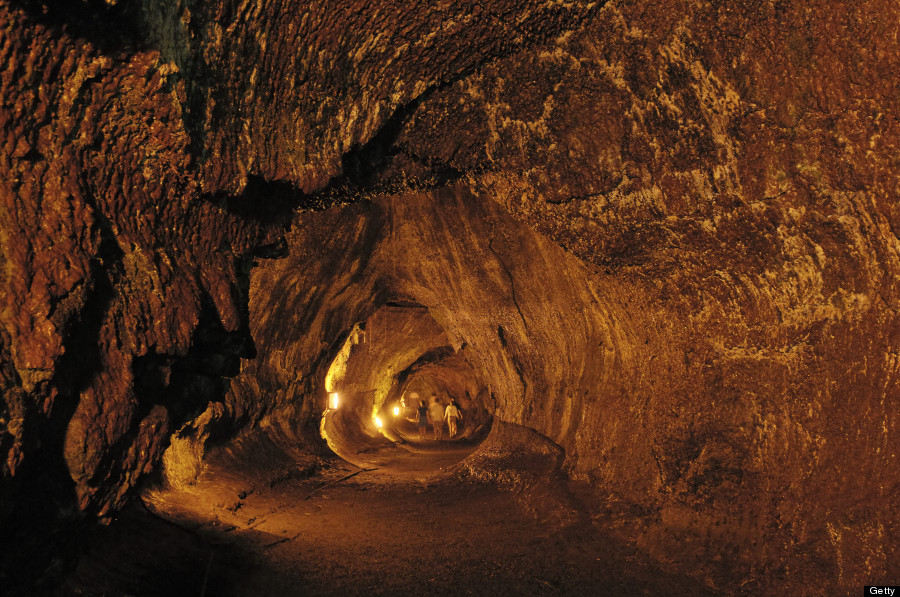 Portland Head Light in Cape Elizabeth, Maine
George Washington himself oversaw construction on this lighthouse, which originally burned lamps made with whale oil.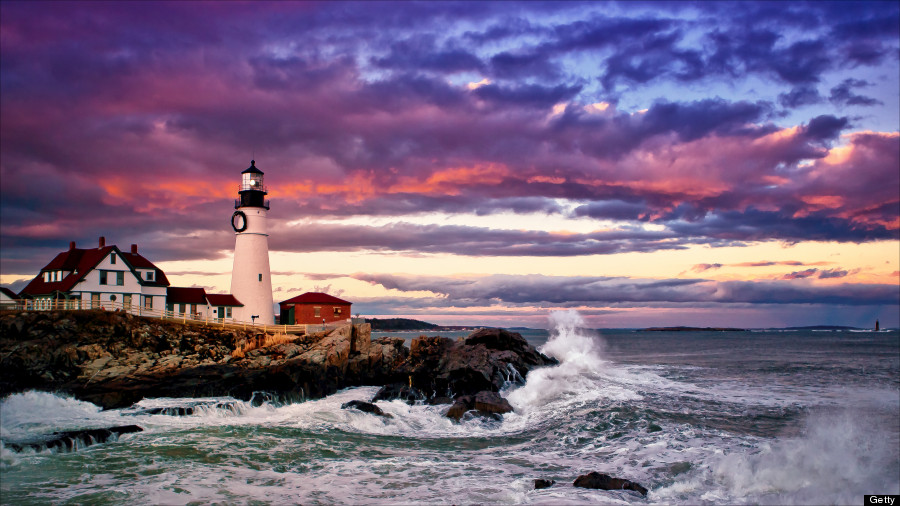 Togiak National Wildlife Refuge, Alaska
Snuggled on the tip of Alaska, this Arctic Amazon is bursting with caribou, raptors, wolverines, and... wait for it... baby porcupines.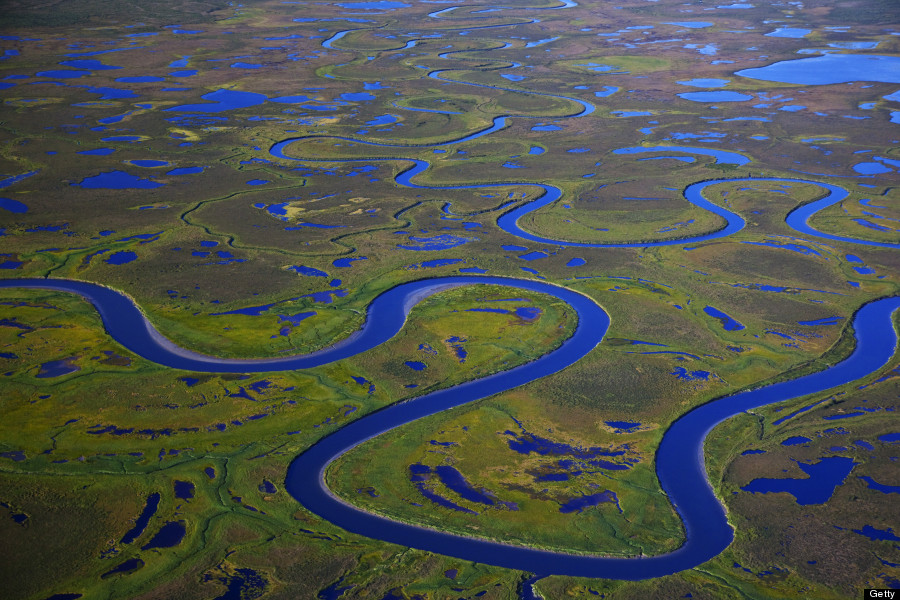 Salt Lake Temple and Tabernacle in Salt Lake City, Utah
Like at other Latter-day Saints temples, you'll need to get baptized and meet with a bishop before you go inside. Once you do, 10 acres of one of Brigham Young's first churches are yours to explore.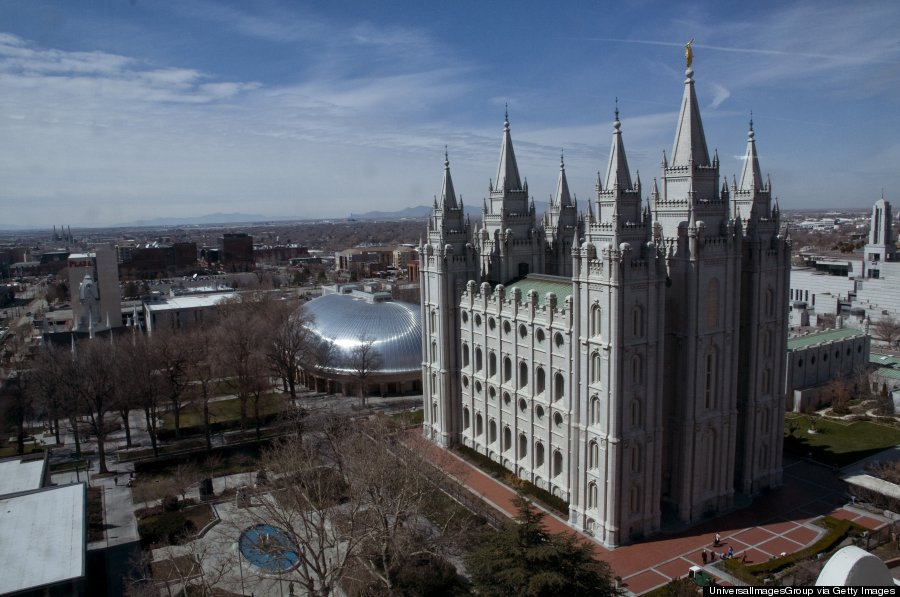 Garden of the Gods in Colorado Springs, Colorado
We think the indigenous Ute tribe is responsible for the cryptic etchings we've found on this park's red rock walls. We've also found carefully-built fire rings from 3,000 years ago.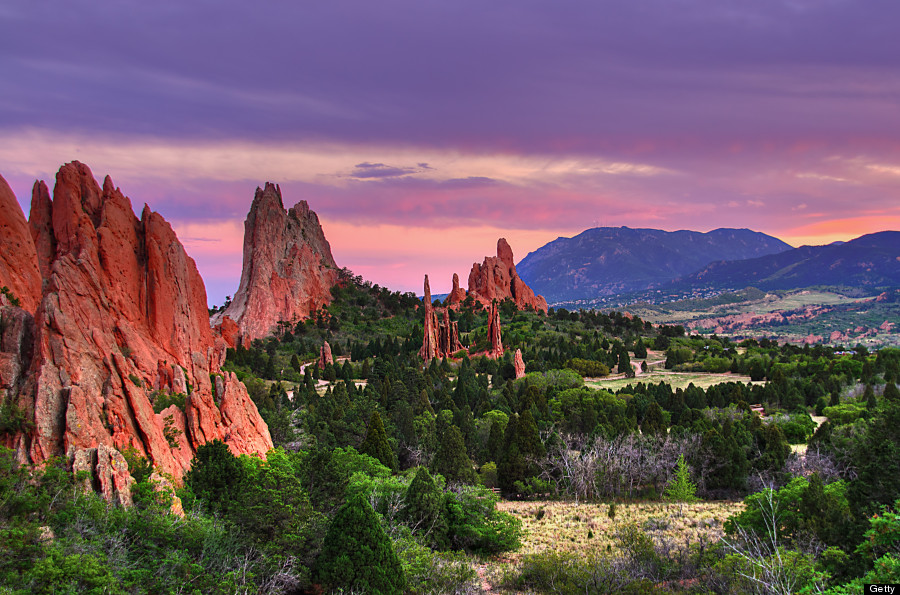 Gila Cliff Dwellings in Catron, New Mexico
Scholars are fairly certain these intricate caverns were home to American Indian families over 700 years ago. From them, we've unearthed a mummified infant whom researchers call Zeke.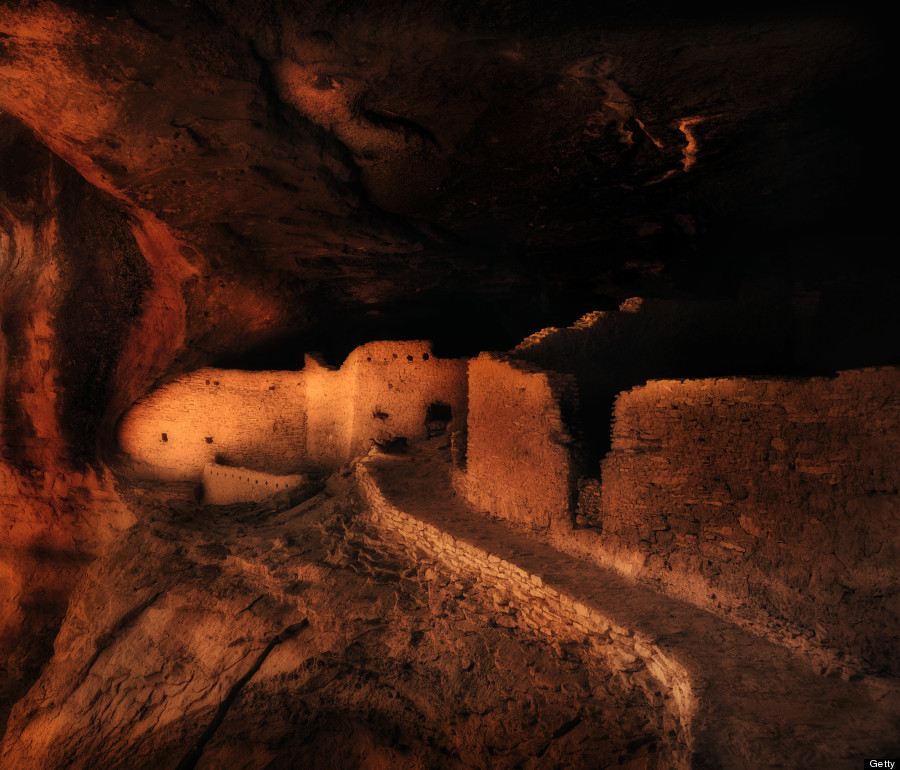 Palouse Falls in Franklin/Whitman Counties, Washington
In 2009, kayaker Tyler Bradt ran his kayak -- on purpose -- down the 180-foot drop.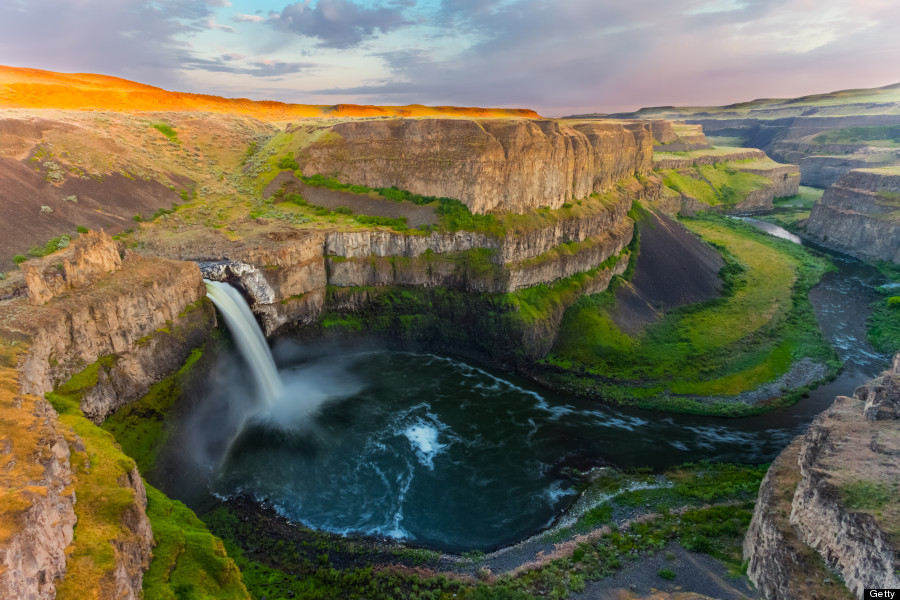 Windsor Ruins in Claiborne County, Mississippi
A wealthy landowner used slave labor to build this expansive plantation house in the 1800s. He died a few weeks after moving in, and a freak fire later burned down the building. All that remain are 23 crumbling, solitary columns.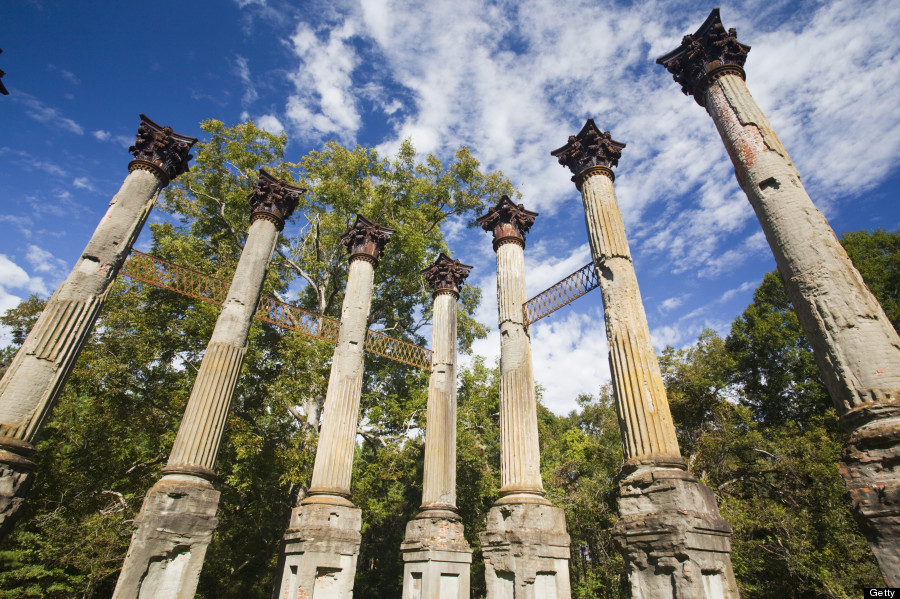 Painted Hills in Wheeler County, Oregon
The different-colored bands represent the hills' slow growth over 30 million years. Archeologists have found remains of primitive camels and rhinos here.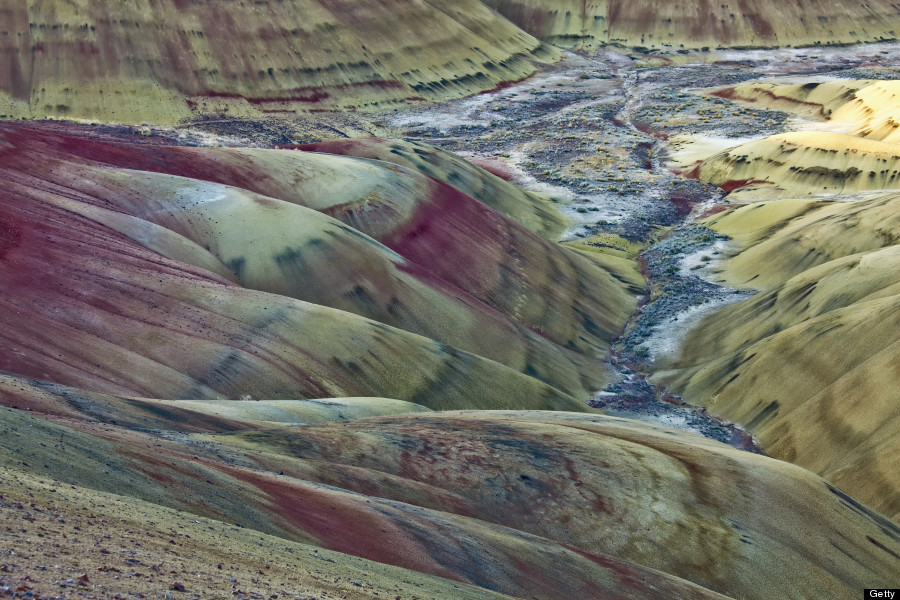 White Sands National Monument in Alamogordo, New Mexico
This flat is incredibly rare because it's made of gypsum, which is usually dissolved by rainfall.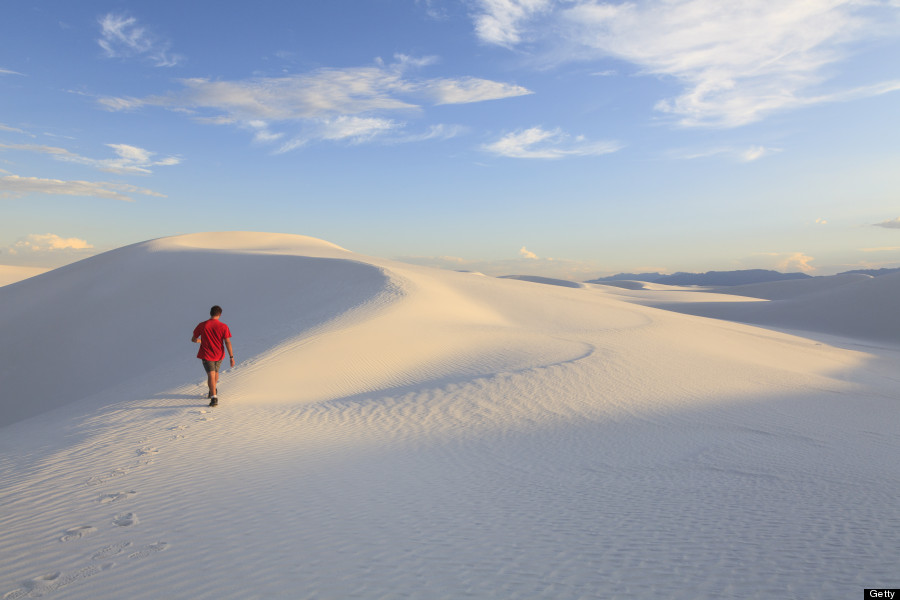 Horseshoe Bend near Page, Arizona
Grand Canyon looky-loos forget to seek out this funky-shaped bend in the Colorado River, which is "nearby" in Arizona terms.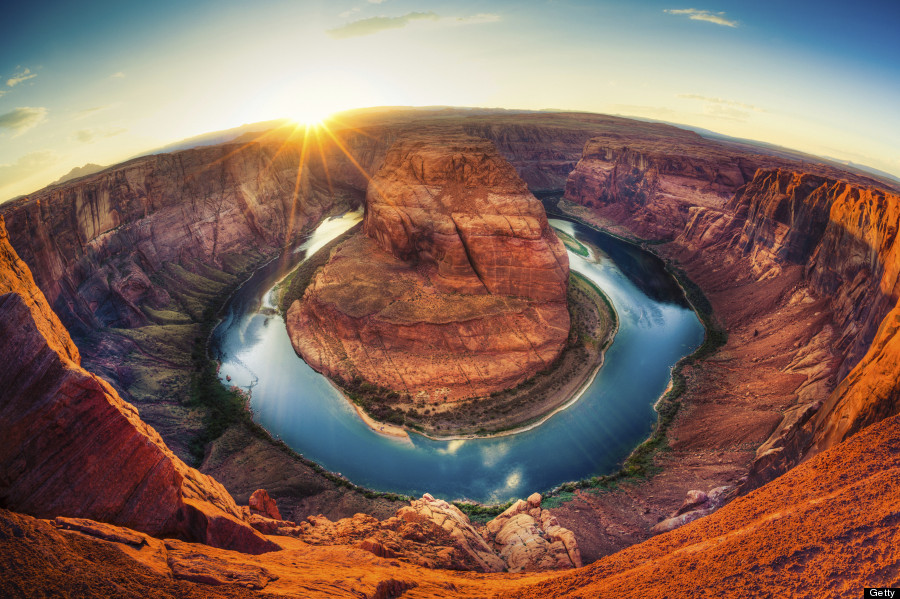 Castle Rock in Gove County, Kansas
Eons ago, an ancient sea covered the Midwest. This chalk deposit 11 miles off the freeway is our souvenir.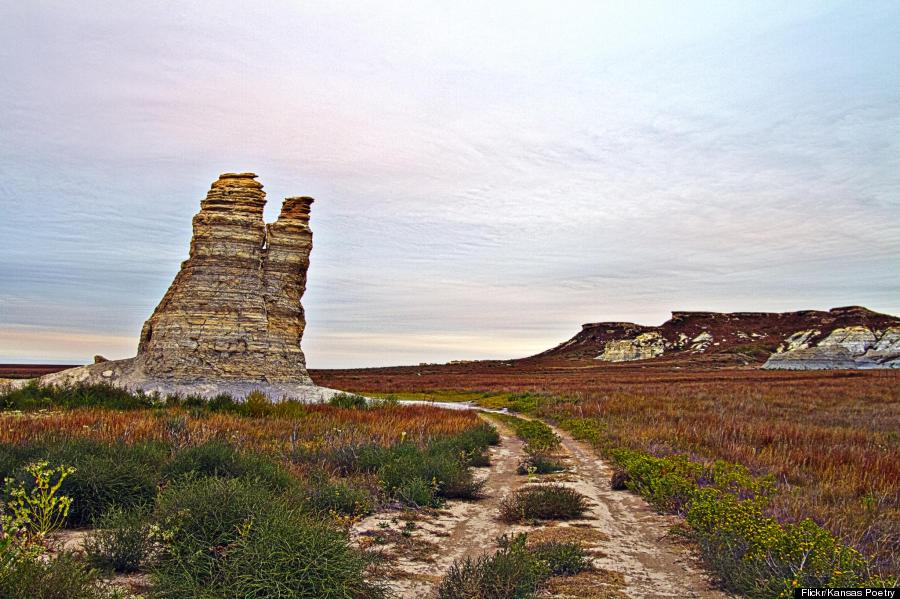 Mount Hood National Forest, Oregon
Home of the real Oregon Trail.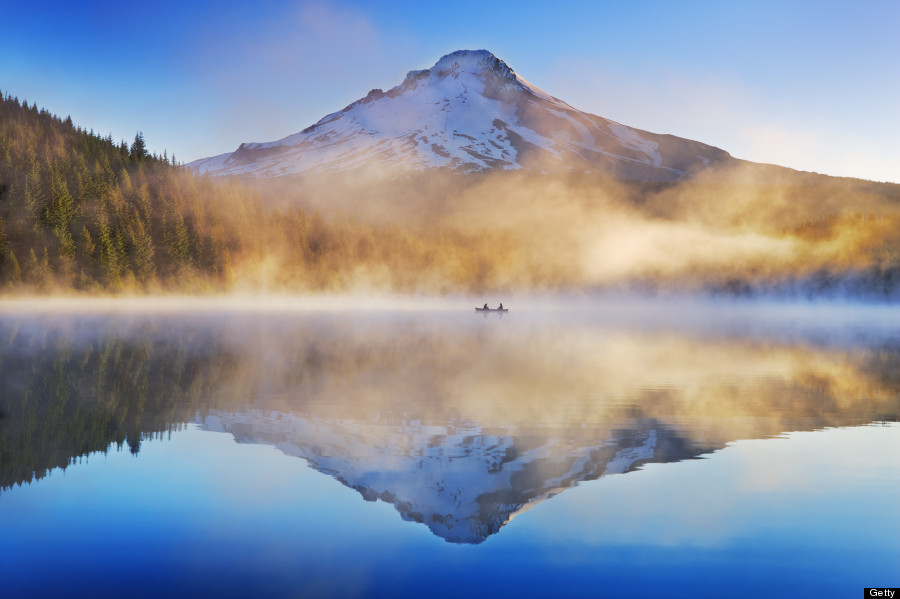 Skagit Valley tulip fields in Mount Vernon, Washington
You don't have to schlep to Amsterdam for fields that burst into bloom-- there's more serenity and space at the Skagit Valley Tulip Festival, which locals celebrate each April.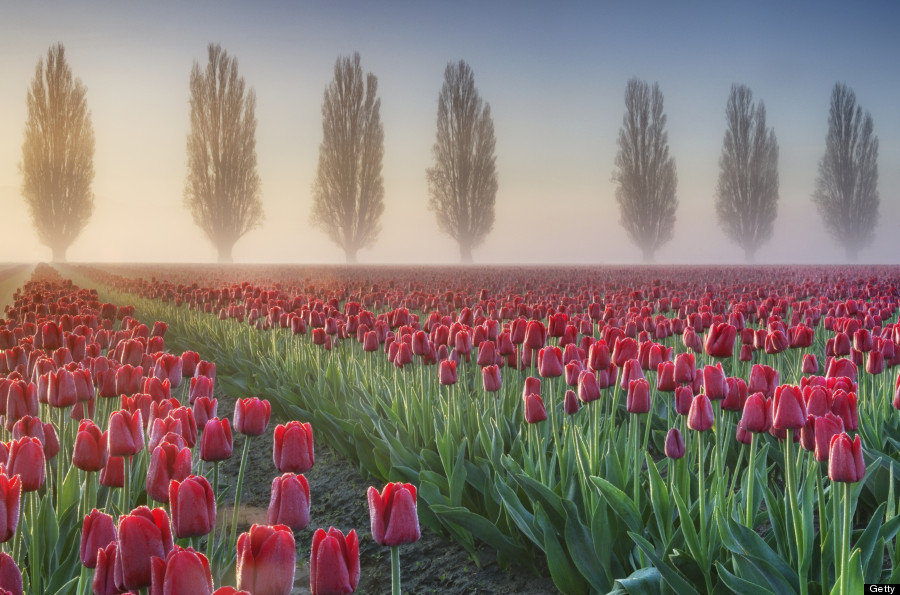 Mesquite Flat Sand Dunes in Death Valley National Park, California
You've always thought "Star Wars" was filmed in a galaxy far, far away. It wasn't.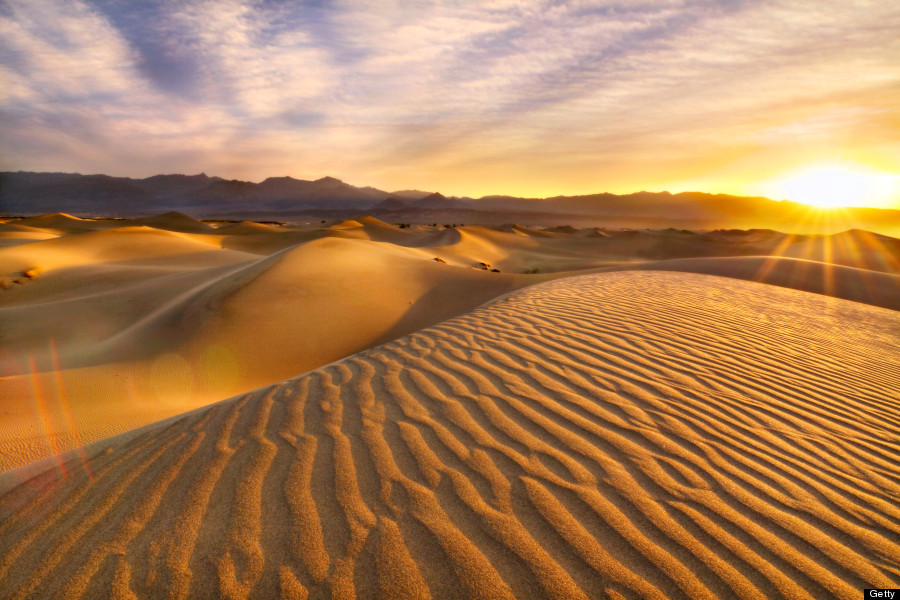 Gillette Castle State Park in East Haddam, Connecticut
This estate belonged to actor William Gillette, famous for portraying Sherlock Holmes onstage in the 1900s. Gillette named his cobblestoned castle Seventh Sister and installed a series of hidden mirrors to monitor guests at all times.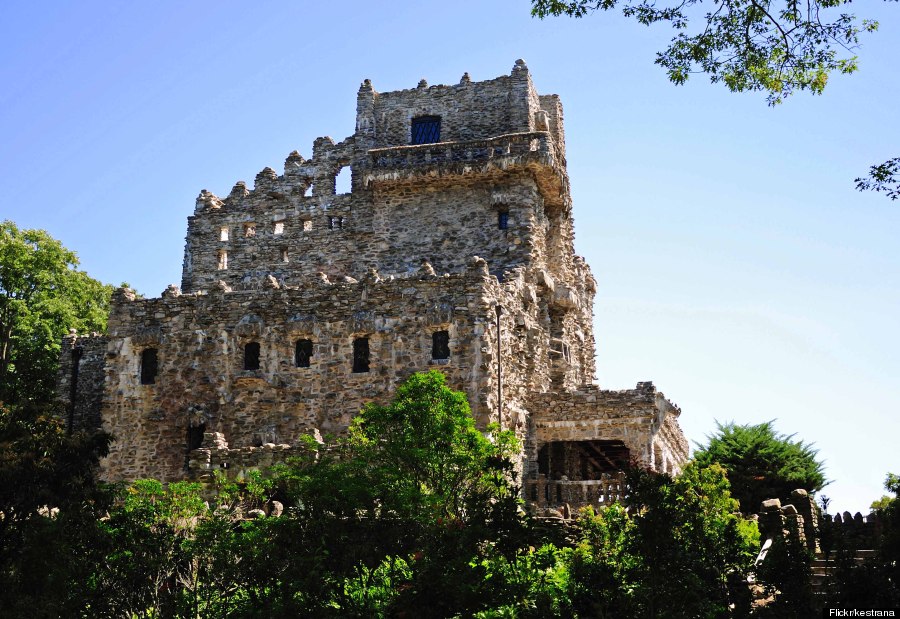 Canyon de Chelly National Monument in Apache County, Arizona
According to Navajo tradition, Spider Rock's second spire is home to Spider Woman, the creator of the free world.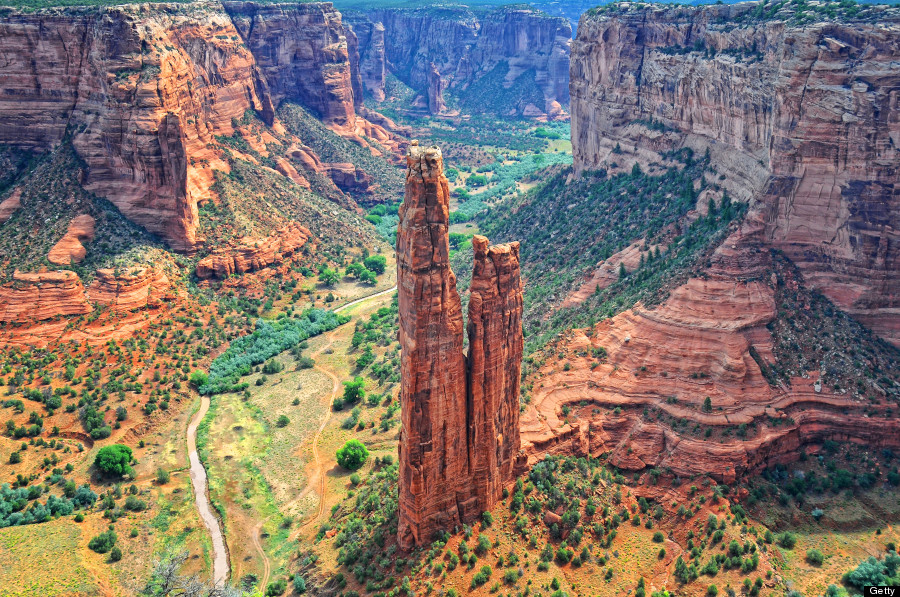 ---
__._,_.___
---
Posted by: Murli dhar Gupta <mdguptabpl@gmail.com>
---
---
Yahoo Groups
New Feature! Add Polls to Conversations
You can now include a poll directly within your message. Members can view, vote and add poll options either via email or on the group. Try it today!
---
---
KERALITES - A moderated eGroup exclusively for Keralites...
To subscribe send a mail to Keralites-subscribe@yahoogroups.com.
Send your posts to Keralites@yahoogroups.com.
Send your suggestions to Keralites-owner@yahoogroups.com.
To unsubscribe send a mail to Keralites-unsubscribe@yahoogroups.com.
Homepage:
http://www.keralites.net
.
__,_._,___