Bank Ganesha is a bank based in Jakarta , Indonesia .
As of December 2014, Bank Ganesha has 17 office networks consisting of 7 Branch Offices, 7 Maid Offices and 3 Cash Offices spread across Jakarta.
https://id.wikipedia.org/wiki/Bank_Ganesha
Jakarta - PT Bank Ganesha Tbk recorded a net profit after tax in the first quarter of 2017 amounting to
 Rp17, 1 billion or an increase of 283 percent when compared with last year in the same period of Rp4, 5 billion. This increase in net profit is supported by strong revenue capacity and discipline to reduce and streamline operating costs.

full article in the link below 
Banks website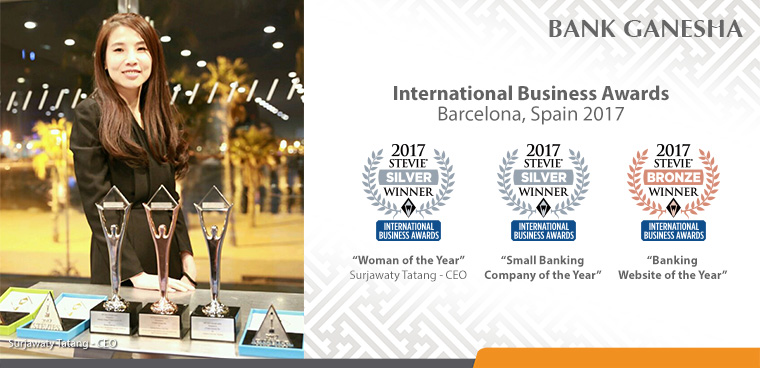 __._,_.___
View attachments on the web
---
Posted by: Ravi Narasimhan <ravi.narasimhan.in@gmail.com>
---
---
Check out the automatic photo album with
1 photo(s)
from this topic.
---
Have you tried the highest rated email app?
With 4.5 stars in iTunes, the Yahoo Mail app is the highest rated email app on the market. What are you waiting for? Now you can access all your inboxes (Gmail, Outlook, AOL and more) in one place. Never delete an email again with 1000GB of free cloud storage.
---
KERALITES - A moderated eGroup exclusively for Keralites...
To subscribe send a mail to Keralites-subscribe@yahoogroups.com.
Send your posts to Keralites@yahoogroups.com.
Send your suggestions to Keralites-owner@yahoogroups.com.
To unsubscribe send a mail to Keralites-unsubscribe@yahoogroups.com.
Homepage:
http://www.keralites.net
.
__,_._,___