Tuesday, 8 March 2016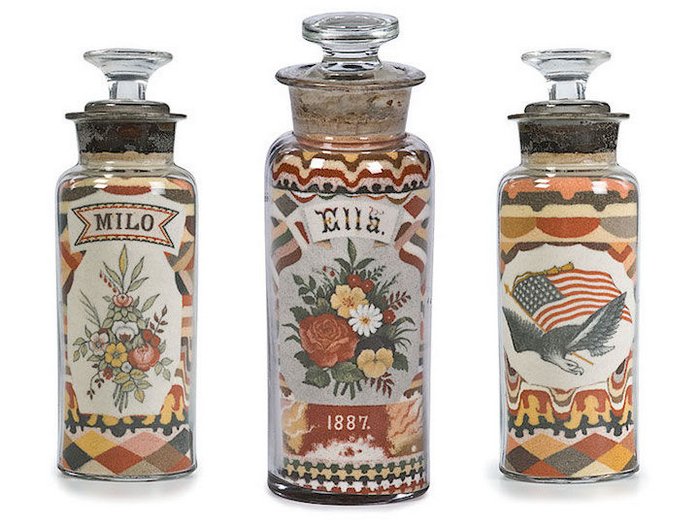 Andrew Clemens (Andrew Clemens, 1857 - 1894) - an extraordinarily talented self-taught artist from Iowa. He created an incredibly complex art, drawing a picture of tiny colored grains of sand by using tools and techniques invented them ahead of their time.
Though Andrew and was completely deaf and dumb most of his life, yet this did not prevent him to make hundreds of bottles with amazing paintings of colored sand inside. Parents Clemens met and fell in love with each other during the journey to the United States from Germany. After living in different cities of the United States, they finally settled in Iowa to try to earn a living by using the gold rush. It was here, at the age of five years, Andrew was struck by an inflammation of the brain, known today as encephalitis. But the boy was lucky he did not die, but due to illness, lost his hearing and speech.
As Andrew Clemens created a sand painting
While still a teenager, Clemens enjoyed life in Iowa. He loved to collect multi-colored sand on the banks of the Mississippi River, which brought home and carefully assorted grains in size and color. Soon he gathered a huge collection of sand with a wide variety of different colors - green, red, brown, gray, yellow, blue and others. Once he started to work with these samples, carefully arranging colored grains of sand in the form of bizarre patterns in bottles of various sizes. To facilitate the creative process, the boy developed special tools for themselves, like fishhooks and thin tweezers. This greatly helped him in creating extremely detailed images with a high level of complexity that can not be collected manually.
1. 2. One of the most popular works of Andrew Clemens - a picture of George Washington on horseback. But his work also common marine scenes, flowers, historical figures, images, or local historical events. In addition, fulfilling private orders, Clemens included the words, quotes and names of the people in his paintings out of sand. Tellingly, during the life of the master, he created art little appreciated by his contemporaries. His bottle sold for only fifty cents apiece, and sometimes for a few dollars. But today, they are thousands and tens of thousands of dollars! Unfortunately, it is unknown the exact number of sand paintings in bottles created by artists for life. Many of them have been broken, due to their fragile nature.3. 4. 5. 6.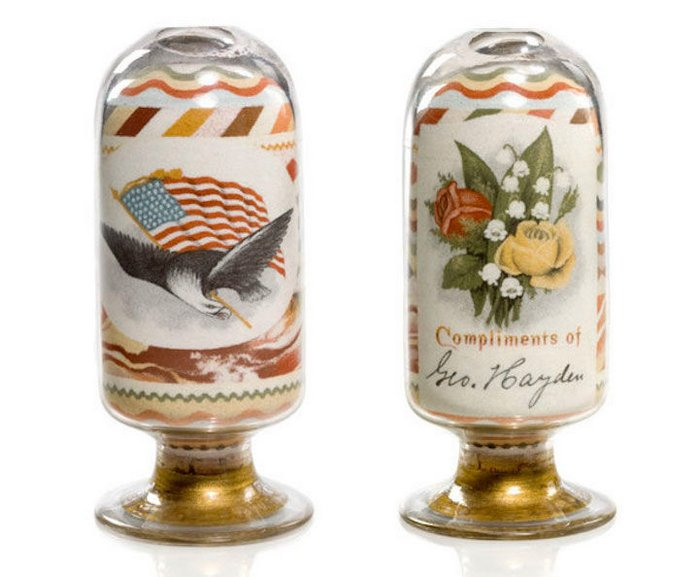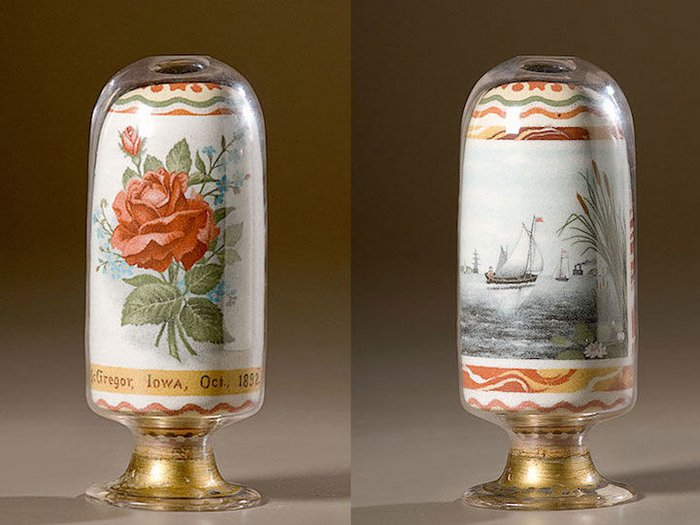 Andrew Clemens died tragically at age 37 of tuberculosis. But his art of sand stood the test of time - to keep a few bottles that are in perfect condition to this day. At the same time, thanks to the quality work of the master, in all that time not a single grain of sand did not move from his seat in the bottle!
---
__._,_.___
---
Posted by: =?UTF-8?B?YCouwrjimaXimYBw0ITFidCExLzFj3DQhOKZguKZpcK4LirCtCA=?= <penelopexxxxcharmosa@gmail.com>
---
KERALITES - A moderated eGroup exclusively for Keralites...
To subscribe send a mail to Keralites-subscribe@yahoogroups.com.
Send your posts to Keralites@yahoogroups.com.
Send your suggestions to Keralites-owner@yahoogroups.com.
To unsubscribe send a mail to Keralites-unsubscribe@yahoogroups.com.
Homepage:
http://www.keralites.net
.
__,_._,___