One-year-old female macaque monkey Jaeda puts a protective arm around her new furry best friend, two-week-old kitten Lily. The adorable pals live with pet shop owner Connie Tibbs, who also shares her home with four more macaques
A baby Silvered Leaf Monkey is pictured with two adult monkeys in Kuala Selangor Nature Park in West Malaysia. Looking just like a bright orange Teletubby, this newborn Silvered Leaf Monkey holds onto its mother in the jungle of Malaysia. With their almost fluorescent glow making them obvious prey, they never stray too far from their mother. The foraging monkeys were photographed by Swiss snapper Thomas Marent after he spent over two days looking for them in the wild.
A chimpanzee enjoys the sun at Gut Aiderbichl's Sanctuary for Traumatized Chimpanzees and other Primates in Gaenserndorf, 50 kms (31 miles) northeast of Vienna, Austria
Tori, a five-year-old male orangutan, smokes a cigarette at the Taru Jurug Zoo in Solo, central Java, Indonesia. A wildlife activist said, unlike Malaysia, zoo officials in Indonesia are taking no steps to help smoking orangutans kick the habit. Visitors to the zoo have been giving cigarettes to the red apes for years
A Beluga whale has become a sensation at an aquarium after learning how to blow halo-shaped bubbles. The extraordinary sight was captured on camera by photographer Hiroya Minakuchi at the Shimane aquarium in Japan. He said: "This beluga started making bubble rings when she was seven. And a couple of years ago she developed her technique. Now she blows the water from her mouth to make a current, which is not visible for us underwater. She then blows air from her blow hole into the current and that makes a ring shape."
Matt Gallant (left) poses with a whopping 7ft 6inch albino catfish which is more than a foot taller than him. He pulled the giant albino catfish, which weighed 180lbs, out of the River Ebro in Spain on the last day of his fishing trip. It is believed to be the third largest albino catfish ever caught in the world and towered over Matt, who is 6ft 2inches tall. "I was stunned when I pulled it out of the river as it was so huge," said Matt, from Norwich, Norfolk. "It was my first ever catfish and I caught it on the last night in the last hour of our fishing trip. We took a photo, then put it back in the river."
Niall McCann (right) and Rob Pickles (second from left) struggle to lift the 18ft anaconda they caught in a jungle in Guyana. The jungle giant weighed around 100kg and had a girth of 27ins. The team were exploring the tropical rainforests of Guyana when they happened across the monster reptile on a bank of the Rewa River. Niall said: "Its strength was amazing and when a ripple went through its body it shook all of us."
George Craig (left) with salt water crocdile 'Cassius' after his pool was drained so he can be measured in Marineland Melanisia at Green Island on the Great Barrier Reef in Queensland, Australia. Cassius was officially declared the World's Largest Crocodile in Captivity by the Guinness Book of Records. The huge reptile measures 5.48 metres and weighs close to a tonne
A new species of dolphin is seen in Victoria's Port Phillip Bay, Australia. The new species, Tursiops Australis, which can also be found at Gippsland Lake, have a small population of 150 and were originally thought to be one of the two existing bottlenose dolphin species.
Seahorses are displayed at an "Endangered Species" exhibition at London Zoo. The exhibition is organised by 'Operation Charm', a Metropolitan Police partnership aimed at tackling the illegal trade in endangered wildlife. Items include a 10-week-old stuffed tiger cub, the tooth of a sperm whale and ivory carvings.
This cute fox cub lost its footing while playing with its mum near a lake - and tumbled comically backwards into muddy water. The five-week-old was left lying on its back with its legs waving in the air. It eventually managed to get back onto its front and clamber the short distance back to shore. Konrad Wothe from Penzberg, Germany, captured the scene in Montana, United States.
Two male Sumatran tiger cubs are seen at the Los Angeles Zoo. Three cubs were born at the zoo on August 6.
Two red panda cubs are presented to the media at the Berlin Tierpark zoo. The twin pandas named Kit and Kitty were born in June in the German capital.

A bird perches precariously between two reeds to catch its prey. The bearded reedling is a master of balance and this one was spotted by Dutch photographer Edwin Kats using two stems to position itself over a shallow stream. He noticed the small bird - also know as a bearded tit - looking out for a snack. When a tasty cranefly flitted by, the reedling was able to dip down and catch it in one swift move
Susie the budgie cares for swallow baby Max in Thale, Harz, Saxony-Anhalt, Germany. Max the tiny swallow tumbled from the nest. Animal trainer Jens Rennecke spotted the tiny bundle of feathers and took the baby bird home with him. Max found an attentive adoptive mother in the form of eight-year-old budgie Susie.

This goat appears to be laughing for the camera. Wildlife photographer Dejan Smaic took this picture at Summit Lake at Mt. Evans in Colorado. Dejan had set up his equipment to capture the picturesque sunrise, but found himself rudely interrupted by a herd of mountain goats. "This particular goat was observing me, and appeared relaxed on top of a rock. In fact he appeared to start clowning around for the camera."
A Chinese Crested Powderpuff dog faces the extreme winds in Largs, Scotland The tail end of Hurricane Katia arrived on the west coast of Scotland bringing high winds and driving rain to the area.

A sheep, painted in the colours of England looks at another sheep painted in the colours of Argentina in Dunedin, New Zealand
A cat which has been genetically altered to make cells that resist a version of the AIDS virus that affects cats, along with a jellyfish protein that makes it glow green, is seen in this photo. US scientists have developed a strain of green-glowing cats with cells that resist infection from a virus that causes feline AIDS, a finding that may help prevent the disease in cats and advance AIDS research in people.
A camel is seen next to anti-Gaddafi fighters near the town of Abu Grein, about 100 miles west of Sirte, one of Muammar Gaddafi's last remaining strongholds
Male lion Tyson receives dental treatment at a veterinary clinic in Medellin September 15, 2011. Tyson is a 20-year-old lion living at Santafe Zoo in Medellin

A wild squirrel makes a perilous crossing over a busy road using power lines in Bangkok, Thailand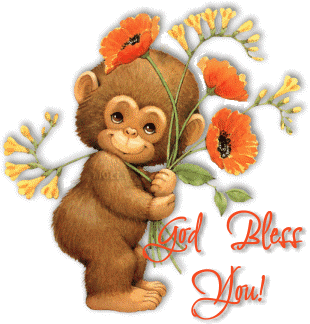 Thanks & Regards, Raj. Kumar(courtesy to Deepak)
---
__._,_.___
KERALITES - A moderated eGroup exclusively for Keralites...
To subscribe send a mail to Keralites-subscribe@yahoogroups.com.
Send your posts to Keralites@yahoogroups.com.
Send your suggestions to Keralites-owner@yahoogroups.com.

To unsubscribe send a mail to Keralites-unsubscribe@yahoogroups.com.

Homepage: www.keralites.net

.
__,_._,___