A Few Words About blondes...
blondes are NOT stupid, we all know that hair color has nothing to do with intelligence. But the myth of the 'stupid blonde' has generated decades of great jokes. So our apologies to all the blondes out there, but today we're bringing some of the best of those classic blonde jokes for a bit of a good laugh!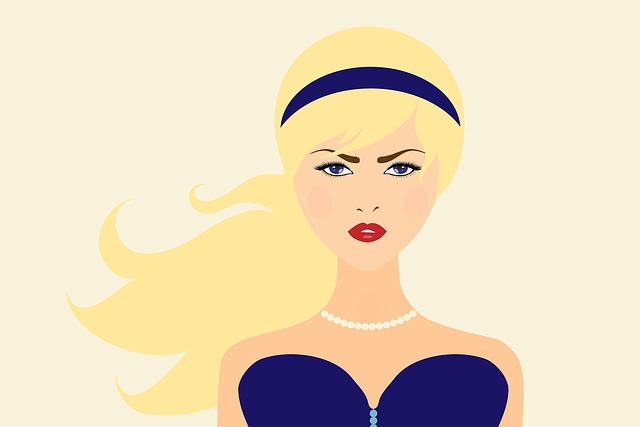 A guy took his blonde girlfriend to her first football game. They had great seats right behind their team's bench. After the game, he asked her how she liked the experience. "Oh, I really liked it," she replied, "especially the tight pants and all the big muscles, but I just couldn't understand why they were killing each other over 25 cents." Dumbfounded, her date asked, "What do you mean?" "Well, they flipped a coin, one team got it, and then for the rest of the game, all they kept screaming was, 'Get the quarterback! Get the quarterback!' I'm like, hello? It's only 25 cents!" 
 
---
A blonde, wanting to earn some money, decided to hire herself out as a handyman-type and started canvassing a wealthy neighborhood. She went to the front door of the first house and asked the owner if he had any jobs for her to do. "Well, you can paint my porch. How much will you charge?" The blonde said, "How about 50 dollars?"
The man agreed and told her that the paint and ladders that she might need were in the garage. The man's wife, inside the house, heard the conversation and said to her husband, "Does she realize that the porch goes all the way around the house?" The man replied, "She should. She was standing on the porch."
A short time later, the blonde came to the door to collect her money. "You're finished already?" he asked. "Yes," the blonde answered, "and I had paint left over, so I gave it two coats. "Impressed, the man reached in his pocket for the $50. "And by the way," the blonde added, "that's not a Porch, it's a Ferrari."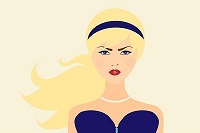 A blonde went to the appliance store sale and found a bargain. "I would like to buy this TV," she told the salesman.
"Sorry, we don't sell to blondes," he replied.
The blonde was very angry about this. She hurried home and dyed her hair, then came back and again told the salesman, "I would like to buy this TV."
"Sorry, we don't sell to blondes," he replied.
The blonde did not know how the salesman had recognized her. This time, she got a haircut and new color, a new outfit and big sunglasses. She then waited a few days before she approached the salesman.
"I would like to buy this TV."
"Sorry, we don't sell to blondes," he replied.
Frustrated, she exclaimed, "How do you know I'm a blonde?"
"Because that's a microwave," he replied.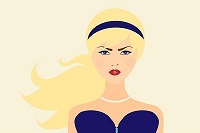 A blonde was standing in front of a soda machine outside of a local store. After putting in sixty cents, a root beer pops out of the machine. She sets it on the ground, puts sixty more cents into the machine, and pushes another button. A coke comes out the machine! She continued to do this until a man waiting to use the machine became impatient. "Excuse me, can I get my soda and then you can go back to whatever stupid thing you are doing?" The blonde turns around and says, "Yeah right! I'm not giving up this machine while I'm still winning!"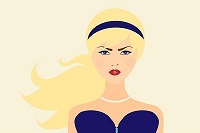 What do you call a blonde with a Chainsaw?
Dead.
How do you sink a submarine full of blondes?
You knock on the door.
What do you do if a blonde throws a pin at you?
Run, she's got a grenade in her mouth!
---
__._,_.___
---
Posted by: Cool Kis <cooolkis@gmail.com>
---
KERALITES - A moderated eGroup exclusively for Keralites...
To subscribe send a mail to Keralites-subscribe@yahoogroups.com.
Send your posts to Keralites@yahoogroups.com.
Send your suggestions to Keralites-owner@yahoogroups.com.
To unsubscribe send a mail to Keralites-unsubscribe@yahoogroups.com.
Homepage:
http://www.keralites.net
.
__,_._,___