Disclaimer : This is General Health Advice.Consult Family docto
Disclaimer : This is General Health Advice.Consult Family docto
MANGALORE\
Homoeopathy heals and not a placebo Scientific study :-
scientists from Haffkine Institute in Parel, Bhabha Atomic Research Centre (BARC) at Chembur, Indian Institute of Technology (IIT-B) in Powai, and the Tata Institute of Fundamental Research (TIFR) shared their research at the summit, which has attracted scientists and doctors from different parts of the world including Italy, Brazil and Austria.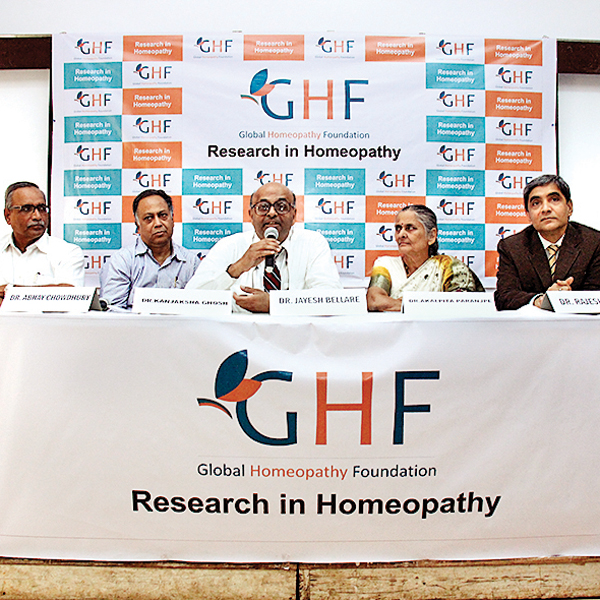 However, research by Dr Jayesh Bellare, head of department, Chemical Engineering, at IIT-B, and his team has proved that they do contain nano-particles of medicinal molecules. "While earlier it was thought that homeopathic medicines do not contain medicinal molecules, high resolution microscopes used in the IIT-B lab to observe the medicines found that the molecules do exist in nano sizes," said Dr Bellare.
Physicists at TIFR and BARC have detected the effect of energy particles in homeopathy using laser beams and electrical devices. Former BARC scientist and physicist, Dr Akalpita Paranjpe talked about an electrical device called 'Medical Analyser' which measures the effects of homeopathy medicines on a person's physiology. "We measured the heart rate of a person before and after administering homeopathic medicine Sulphur 200. We noticed that the body reacts to Sulphur 200 and that the ill person goes back to being normal after being administered the medicine," said Dr Paranjpe.
Dr Kanjaksha Ghosh, director, National Institute of Immunohaematology (NII) vouches for homeopathytherapy to cure bleeding disorder in haemophilia patients. "In a study conducted in Surat, Mumbai and Nasik, in 500 cases of haemophilic patients, internal bleeding has been stalled by administering homeopathic drugs," said Dr Ghosh. "There have been cases when the Factor 8 and 9 injections for haemophilia management have been unavailable or very expensive, one-year treatment can cost lakhs of rupees. Homeopathy drugs have proven effective in saving their lives," said Dr Ghosh.
Virologist Dr Abhay Chowdhury at Haffkine Institute said they are working on a homeopathy-based drug or a nosode, which is sourced from tuberculosis germs of multi-drug resistant TB patients. The nosode, which is hoped to improve the condition of TB patients, will undergo animal trials in the near future, said Dr Chowdhury.
Full article in the link below
__._,_.___
---
Posted by: =?UTF-8?Q?=E2=99=A3_=E2=99=A3_=E2=99=A3M=2ED=2E_?= =?UTF-8?Q?HEGDE=E2=99=A3_=E2=99=A3_=E2=99=A3?= <hegde_csl@yahoo.co.in>
---
KERALITES - A moderated eGroup exclusively for Keralites...
To subscribe send a mail to Keralites-subscribe@yahoogroups.com.
Send your posts to Keralites@yahoogroups.com.
Send your suggestions to Keralites-owner@yahoogroups.com.
To unsubscribe send a mail to Keralites-unsubscribe@yahoogroups.com.
Homepage:
http://www.keralites.net
.
__,_._,___