Alcohol-free, vegetarian apartment complex springs up in St. Petersburg - Russia :- No meat, booze or cigarettes – welcome to a vegetarian apartment complex, which unites people with a shared lifestyle and similar principles under the same roof.
The pioneering building is called Veda Village, and is located in the suburbs of St. Petersburg. The village's developers claim that the complex is the first of its kind in Russia.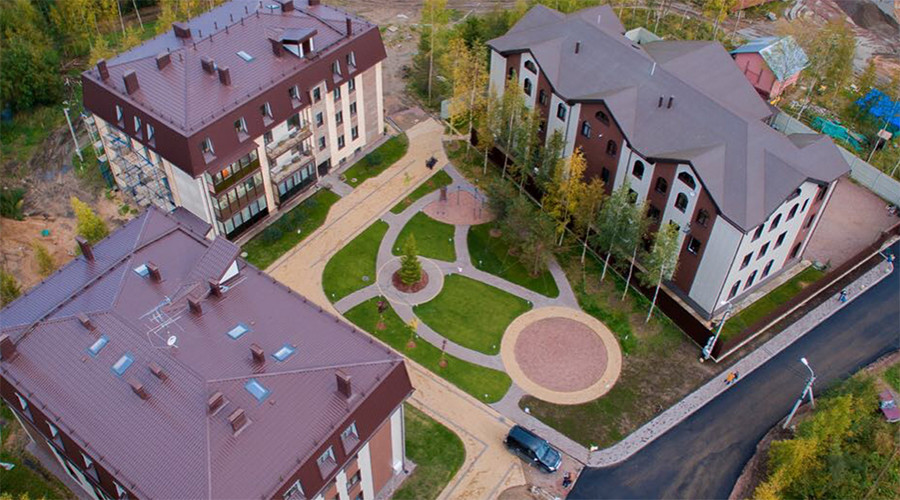 "If you are a vegetarian, you are welcome," reads a statement from the developers.
The aim is to create a sustainable community that will become self-sufficient in terms of energy, water, waste treatment, and – most importantly – food production, according to the people behind the project.
"The main thing about this complex is an opportunity to live and evolve together with like-minded people," Maya Podlipskaya, manager of Veda Village, told TASS.
Among the peculiar things about living in such a complex – apart from the hefty price – is the requirement to comply with a range of principles that includes abstaining from eating meat.
"The sales agent holds an interview with a potential buyer to find out whether he is vegetarian or not. If not, the client gets a refusal," Podlipskaya said.
Drinking alcohol and smoking is also forbidden on the grounds of the apartment complex

full article in the link below 
https://www.rt.com/news/406563-vegetarian-apartment-complex-russia/
__._,_.___
---
Posted by: Ravi Narasimhan <ravi.narasimhan.in@gmail.com>
---
---
Have you tried the highest rated email app?
With 4.5 stars in iTunes, the Yahoo Mail app is the highest rated email app on the market. What are you waiting for? Now you can access all your inboxes (Gmail, Outlook, AOL and more) in one place. Never delete an email again with 1000GB of free cloud storage.
---
KERALITES - A moderated eGroup exclusively for Keralites...
To subscribe send a mail to Keralites-subscribe@yahoogroups.com.
Send your posts to Keralites@yahoogroups.com.
Send your suggestions to Keralites-owner@yahoogroups.com.
To unsubscribe send a mail to Keralites-unsubscribe@yahoogroups.com.
Homepage:
http://www.keralites.net
.
__,_._,___