M
A
N

G
A
L
O
R
E
Think Good Do Good
https://www.facebook.com/groups/hegdemd
& Whatsap Group +91 93433 66788
Subject:
Minimizing Old Age Falls - In Home Care and Senior Intervention for the Elderly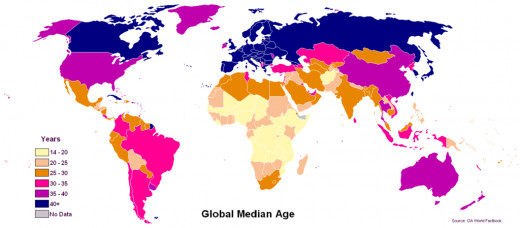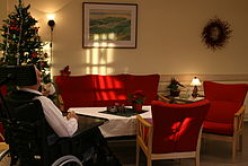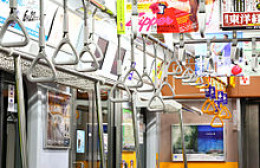 Introduction

The likely incidence of falls comes along with aging. Old age makes us susceptible to tripping more than younger individuals, even though it can happen to anyone. Falls can be considered alarming when the impact results in injuries with serious trauma, such as hip fracture.
Common Adjustments for the Elderly

1) Age: Poor balance, loss of muscle strength, and poor body mechanics can cause falls for seniors. As we grow older, our bodies also age resulting in poorer eyesight, slower reflexes, decreased hearing ability, and decreased muscle coordination.

2) Medicinal Complications: Any prescribed medicines can cause interactions. Medicines can cause light-headedness, dizziness, and nausea causing falls. Be aware of side effects.

3) Underlying Medical Problems: Some of the common causes of falls can be due to medical conditions. A combination of medical and non-medical factors can be responsible for an accident.

4)Falls can be a symptom of a serious illness such as heart attack, stroke, pneumonia, or impaired mental status.

5) Drinking Problems or Alcohol Abuse: Many of the incidents of falls may be linked to alcohol abuse. It is an alarming trend among many of today's seniors. The abuse can sometimes be attributed to depression among the elderly. Alcohol abuse is often an emotional coping mechanism for most individuals who want to escape loneliness, family, financial problems, romantic issues, and spiritual or medical problems.
6) Non-skid Footwear: To some adults, falling is due to the type of footwear they use. Since seniors have impaired joint motion, the footwear or slip-on they use plays an important role in the manner of walking.

7) Afflictions that result in leg muscle weakness: Older muscles must be maintained in order to avoid weakness. Exercise increases endurance and renders joints more flexible.

8)Gait: We have all seen older adults with poor balance due to gait. Addressing disease that causes impaired gait is important. Anti-inflammatories can relieve the joint pain of arthritis. Older people may also forget to drink water; dehydration can cause stumbling. Disorders of the brain may also leave an older person susceptible.

9) Light-headedness: If an older person has high blood pressure (common), he or she may fall upon standing after sitting a long time. Light-headedness and joint "freezing" are other possible causes. Getting up a bit more slowly with arm support from furniture helps.

10) Tinnitus : A recent increase in "ringing ears" or tinnitus in older folks, after a period of time, can cause dizziness. Some speculate it is due to increased microwave usage, but no strong conclusions have yet been drawn.

11) Bifocals: Using bifocals while walking can sometimes cause depth perception problems and result in a fall.

12) Uncomfortable footwear: Older folks need to buy comfortable footwear. If one has pain in the feet (common in older people), comfortable shoes can minimize sudden extreme pain resulting in awkward movement and a fall.

Falls- Home Care and Intervention For Providing Good Quality of Life

In order to provide a good quality of life for older folks, there is a need to attend to their dwelling. Minimize or avoid the risk of a fall whenever possible; most falls occur at home. Below are a few of the many steps you can take in reducing the chance of a fall.

1) Organize your home by getting rid of clutter and remove any objects from walking areas or stairs. Rug throws are infamous trippers.

2) Improve lighting in all areas of the home.

3) Have vision checks regularly or have an annual check up from your physician.

4) Put non-slip rubber mats in shower flowers and bathtubs.

5) Change the environment by installing handrails in tubs, showers, and toilet areas.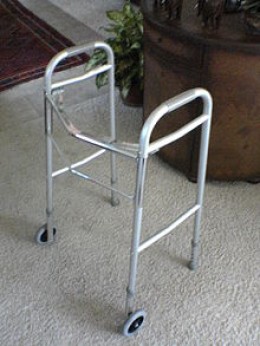 6) Wear shoes that have non-slip soles and good support.

7) If a senior should fall and can't reach the telephone, he can get help from properly installed medical alarm systems.

8) Start an adult exercise regimen to maintain proper posture and improve strength.

9) Older folks should use canes or walkers to assist in walking and to prevent falling.

10) Never encourage elders to climb a ladder unassisted. Make sure stairs have bannisters or rails.





11) Have access to a lamp near the bed to minimize walking in the dark to flip on room lights.

12) With challenged short-term memory, encourage older ones to clean up spills right away, or promptly clean them up yourself promptly.

13) In colder climes, be aware of icy conditions with slick pavement and asphalt, especially when shoveling snow. A slipping fall on hard surfaces can easily result in a broken hip or back. Boots should provide good TRACTION; high cut boots provide stability.

14) Frequent checks of eyesight can minimize falls in those with diabetes. Injury to the eyes is a common result of the disease. Chances of falling, of course, increase with poor eyesight.
2003 Sleep Pattern Facts
A 2003 study of injuries due to falling was conducted by the National Safety Council and
the U.S. Consumer PRoduct Safety Commission, with surprising data.
It turns out that stumbling, falling, tripping, and slipping were the biggest cause of
unintentional injuries in folks 65 and above. Among the particulars, dog leashes, garden
hoses and appliance cords were the objects most often sited as reasons for tripping and
stumbling.

Elders 65 and older cost the United States more than 100 billion dollars a year in
injuries and death. Another study in 2006 broke down the number of falls in older people
this way:
age 45 to 64, 1,450,471 age 65 and older, 1,840,117
Twenty to thirty percent of these falls result in lasting debilitation. Injury related
death due to falling is the leading cause of death in people 75 years old and older.

Because seniors take longer to fall asleep and also wake up much more slowly, the fact
that they wake up frequently and get up to use the bathroom increases their risk of
tripping. Despite this, waking up tired daily, difficulty remaining asleep or arising
tired are not typical of seniors.

Conclusion:
Falls can be fatal, so changing the elder environment is important. With adults living longer lives, we must pay close attention to senior safety. Older seniors have a wealth of knowledge and talent; it behooves all of us to do what we can to support longevity. Cutting down the incidence of falls requires an understanding of age-related issues facing seniors.
--a
__._,_.___
---
Posted by: =?UTF-8?Q?=E2=99=A3_=E2=99=A3_=E2=99=A3M=2ED=2E_?= =?UTF-8?Q?HEGDE=E2=99=A3_=E2=99=A3_=E2=99=A3?= <hegde_csl@yahoo.co.in>
---
---
Have you tried the highest rated email app?
With 4.5 stars in iTunes, the Yahoo Mail app is the highest rated email app on the market. What are you waiting for? Now you can access all your inboxes (Gmail, Outlook, AOL and more) in one place. Never delete an email again with 1000GB of free cloud storage.
---
KERALITES - A moderated eGroup exclusively for Keralites...
To subscribe send a mail to Keralites-subscribe@yahoogroups.com.
Send your posts to Keralites@yahoogroups.com.
Send your suggestions to Keralites-owner@yahoogroups.com.
To unsubscribe send a mail to Keralites-unsubscribe@yahoogroups.com.
Homepage:
http://www.keralites.net
.
__,_._,___