Prems Graama Bhojanam. Adyar › 19, Sardar Patel Road, Next To GRT, Adyar, Chennai For details, call 98400 62772 / 98403 13050 / 80562 81599.:- The first thing that stole my attention was the tulsi water that they serve.
The unique selling point of the restaurant is: rural dishes prepared from millets. To name a few, samai kuzhipaniyaaram, varagu idli, thinai doasai, varagu dosai, kambu roti, samai roti, raagi roti, kavuni idiyappam, kavuni puttu, samai thayir sadham, thinai sambar saadham, kuthiravalli and thoothuvalai rasam saadham. Besides the menu card, a customer is given a booklet as well which explains the health benefits of the various millets. Krishnamoorthy has a passion for cooking and he sees it as an art form. He talks about references to millets in Tamil literature and mythologies.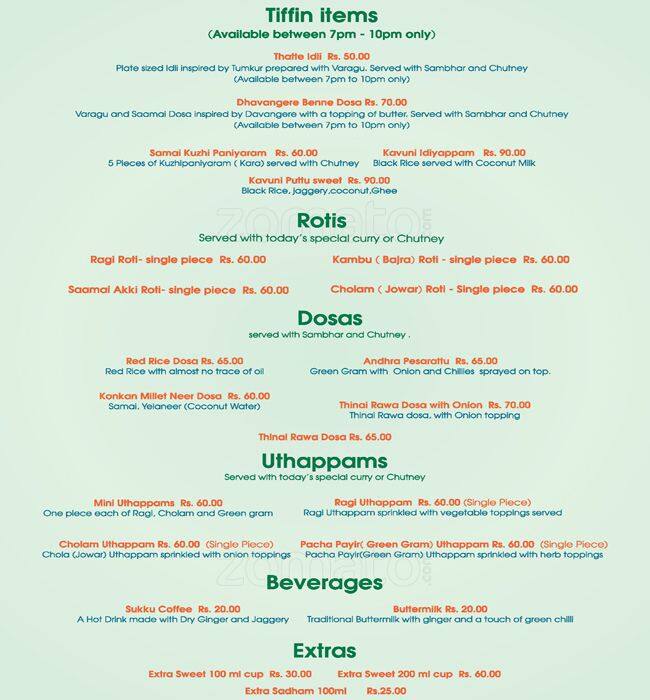 "Our soups will be made from neem flowers, drumstick leaves and flowers and other green leaves. Similarly, our salads will be prepared from plantain stems and pumpkins.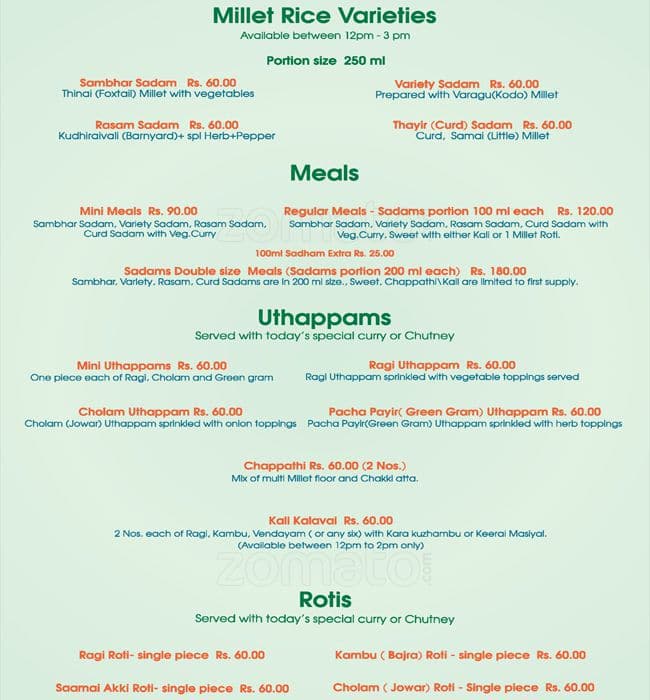 Has anyone eaten at this place, seems interesting.
N.S. Krishnamoorthi - Owner 


Food Stop | Prems Graama Bhojanam | South Indian Food | Adyar
video
__._,_.___
---
Posted by: Ravi Narasimhan <ravi.narasimhan.in@gmail.com>
---
---
Have you tried the highest rated email app?
With 4.5 stars in iTunes, the Yahoo Mail app is the highest rated email app on the market. What are you waiting for? Now you can access all your inboxes (Gmail, Outlook, AOL and more) in one place. Never delete an email again with 1000GB of free cloud storage.
---
KERALITES - A moderated eGroup exclusively for Keralites...
To subscribe send a mail to Keralites-subscribe@yahoogroups.com.
Send your posts to Keralites@yahoogroups.com.
Send your suggestions to Keralites-owner@yahoogroups.com.
To unsubscribe send a mail to Keralites-unsubscribe@yahoogroups.com.
Homepage:
http://www.keralites.net
.
__,_._,___