By the quilt I have a special relationship. After all, his childhood I was sleeping under a warm quilted patchwork quilt made by my grandmother's hands Pani. Waking up, I loved to be considered funny calico quilt triangles. So I love the picture rustic interior with a patchwork quilt.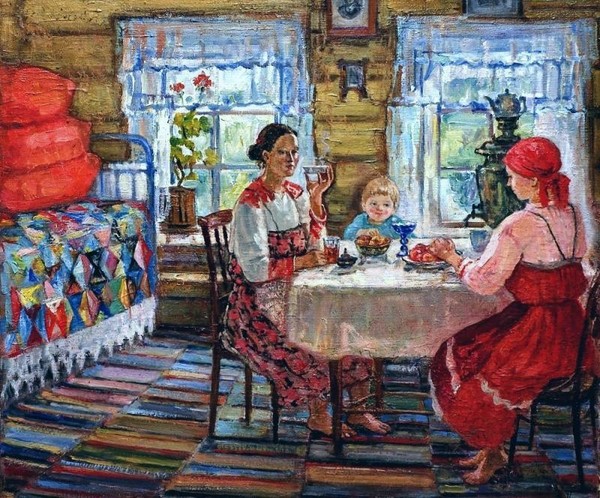 Alla Pereverzev. Interior. North. Quilt - an indispensable attribute of the furniture of Russian peasant house, where reigned comfort, created by the talented female hand.The word "blanket" was used more in the ancient language, and recorded in the most ancient dictionaries. It is formed from the verb "to dress" - because it really puts and hides the body, enveloping him with its warmth. Quilt brings the beauty of everyday life in a modest, cheerful paint granted nemudrenyh peasant housing, warm the coldest nights. Eremeev Oleg. Rustic, native Suvorov Natalia. Mother and daughterQuilts were common to all peoples and cultures. In Russia, they appeared in X-XI centuries. Despite the fact that the blankets always sewed clothes from old family members, they were at the same time the degree of luxury. So quilt symbolizing the connection between generations and times, the unity of the family. No wonder the quilt, in many countries it was a family heirloom, handed down. Alexander Belov. Early spring in Moscow Many countries also have a long tradition to give a newborn a patchwork blanket. Such a blanket but the practical application, also serves as a talisman. Mother sewed newborn blanket of his own clothes, thus protecting it from evil forces. Daria Antipina. Origins. Elena Prudnikov. Daria Antipina. Apple Spas.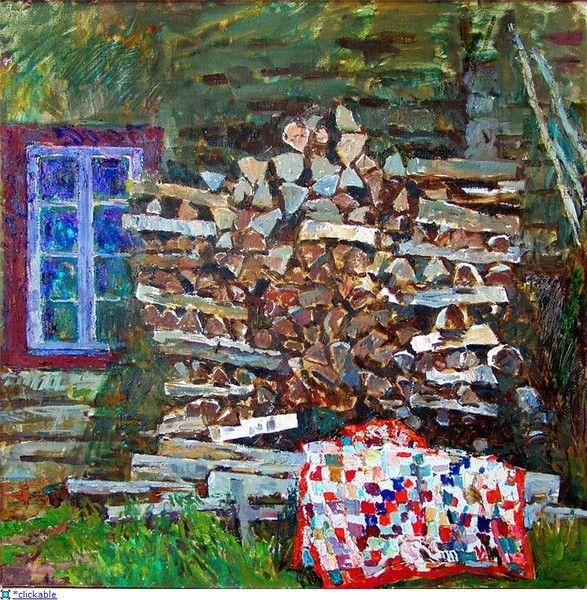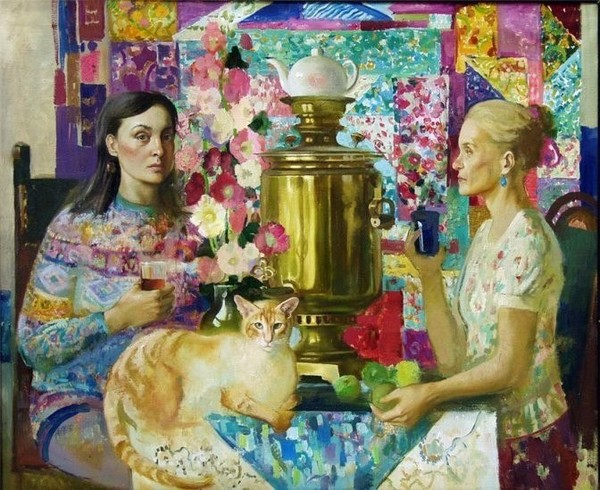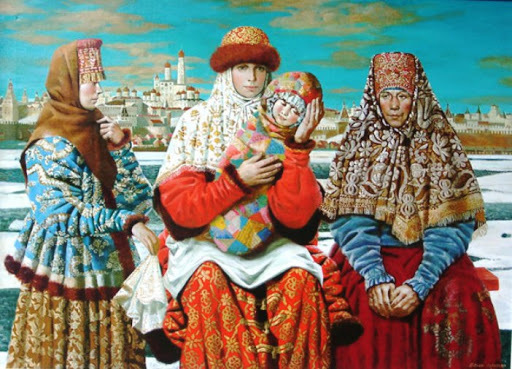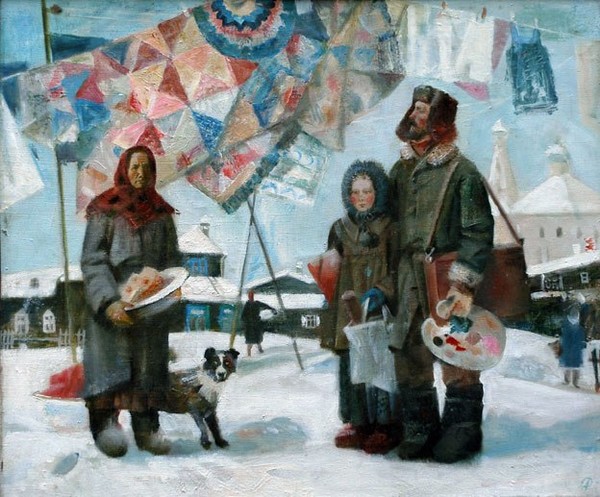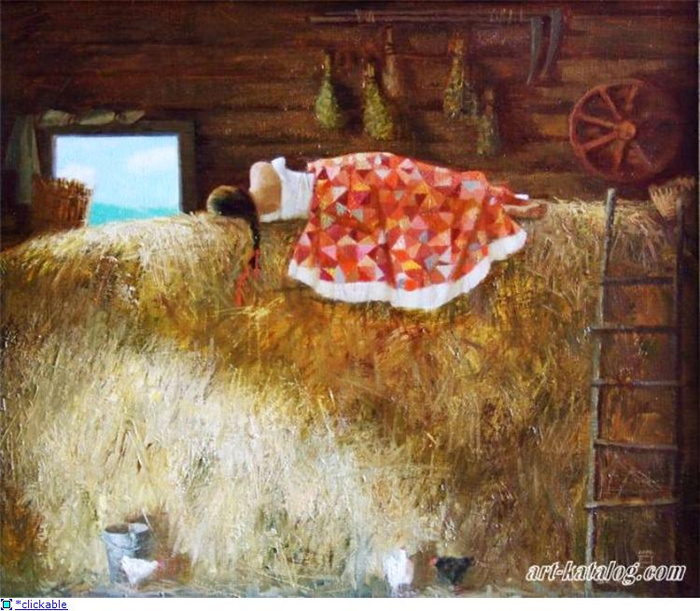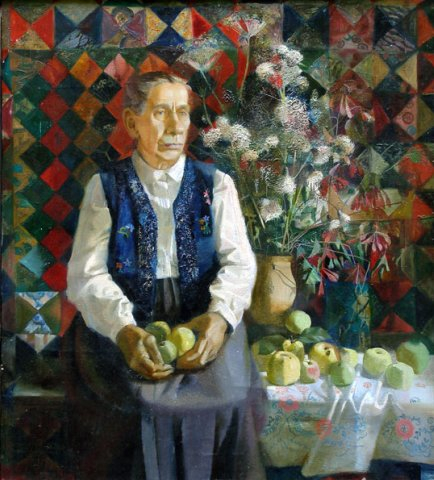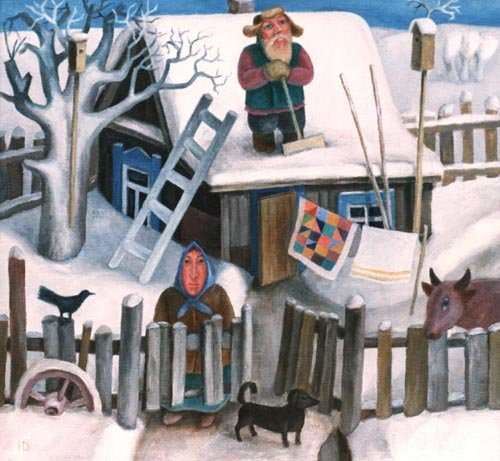 Yuri Deev.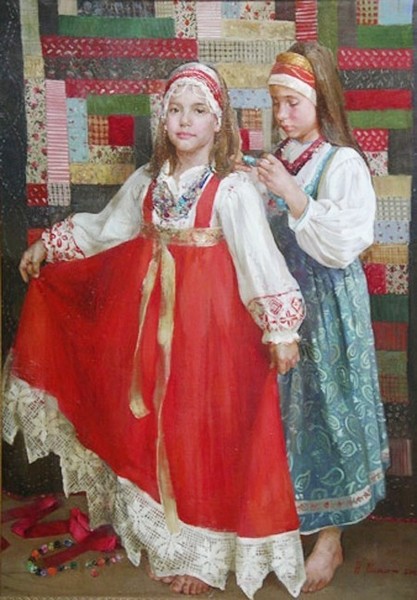 Natalia Milashevich Olga Velichko. The pre-snow Galina Kim Makarov Anton. QuiltMakarov Anton. Goat Mania Natalia Tour. April Tatiana Rodionova.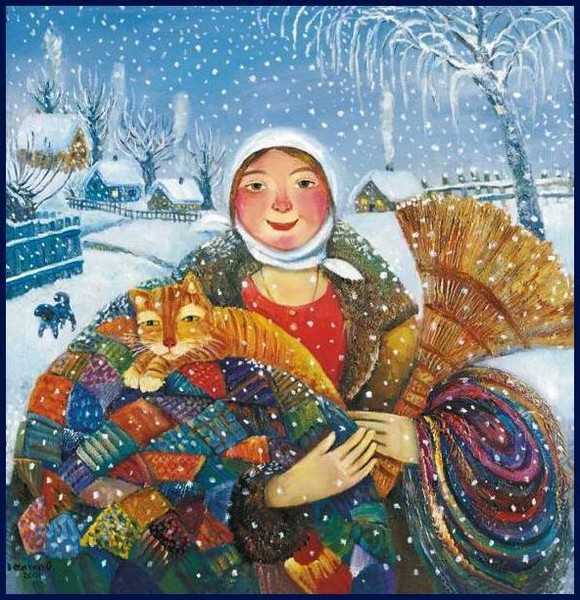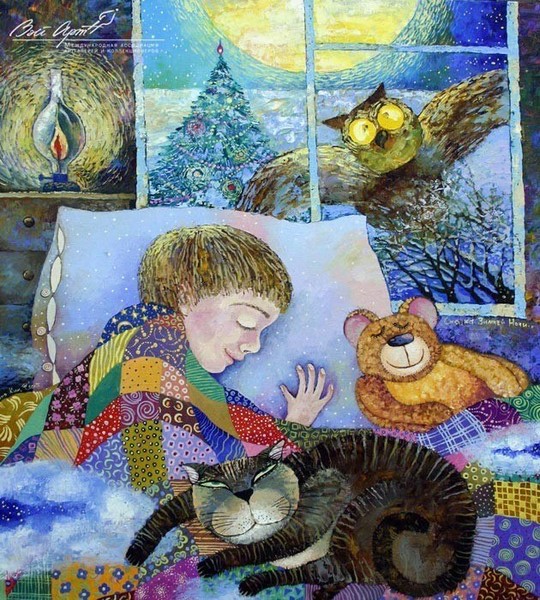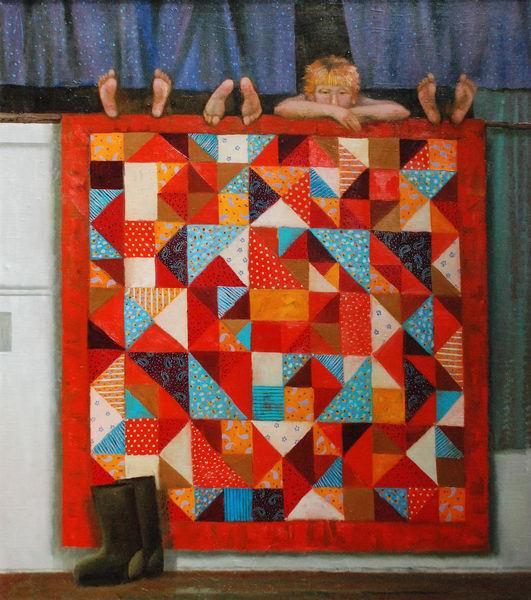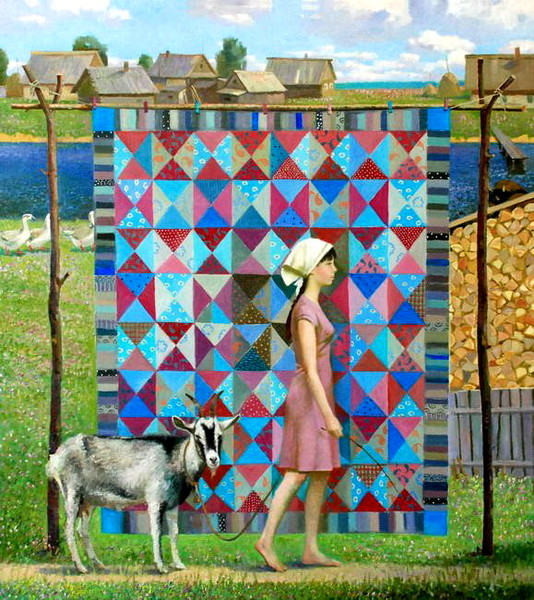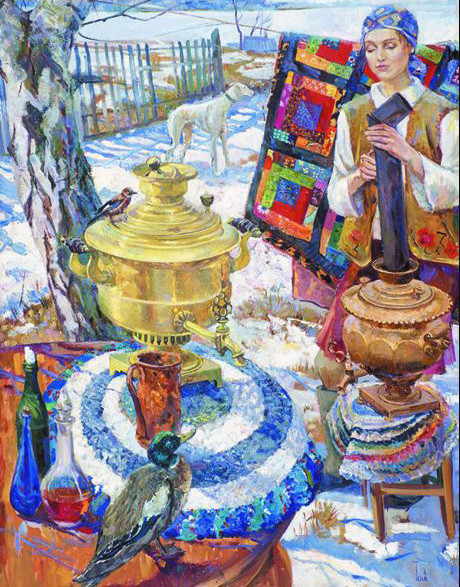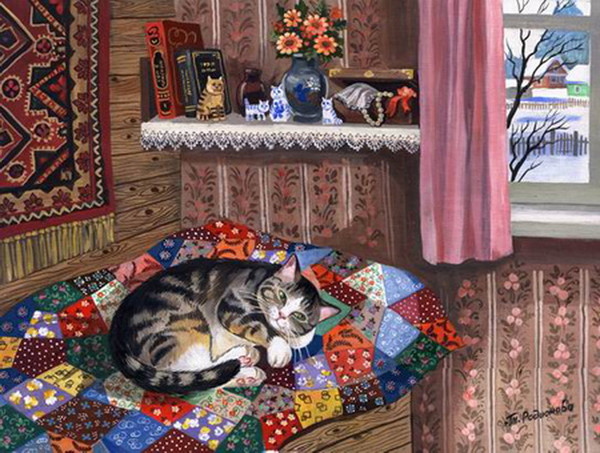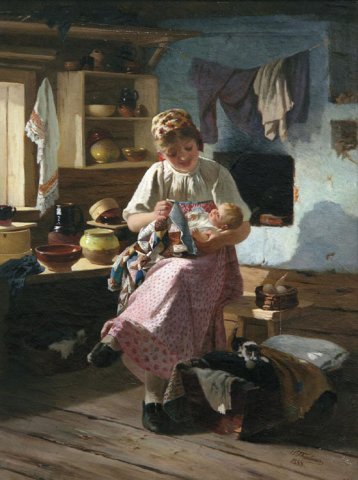 I. Pelevin Firstborn. 1888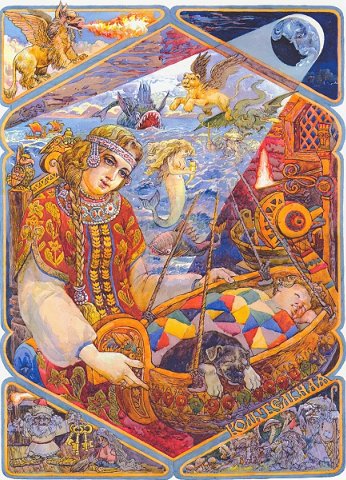 Lullaby. (the author has not found)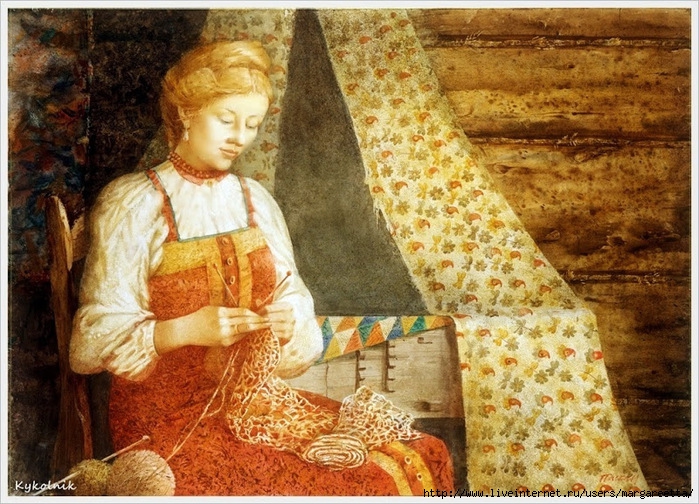 Pascin VV At the cradle, 2004. Abakumov Michael. Patchwork quilt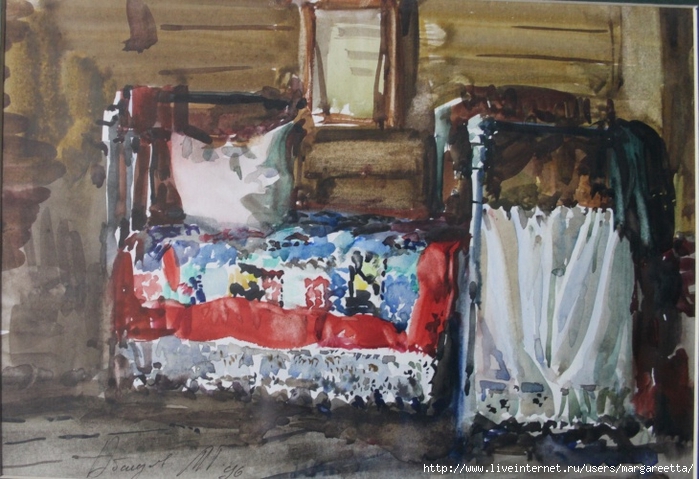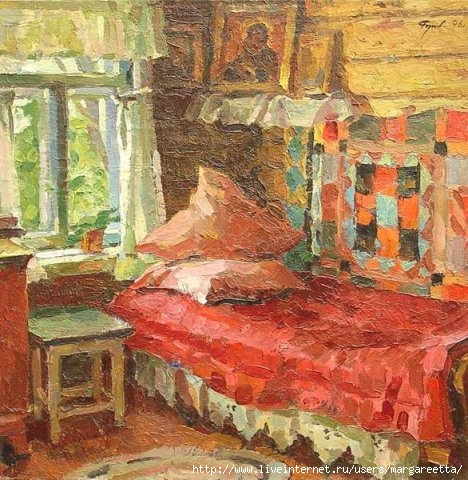 Vladimir Rodionov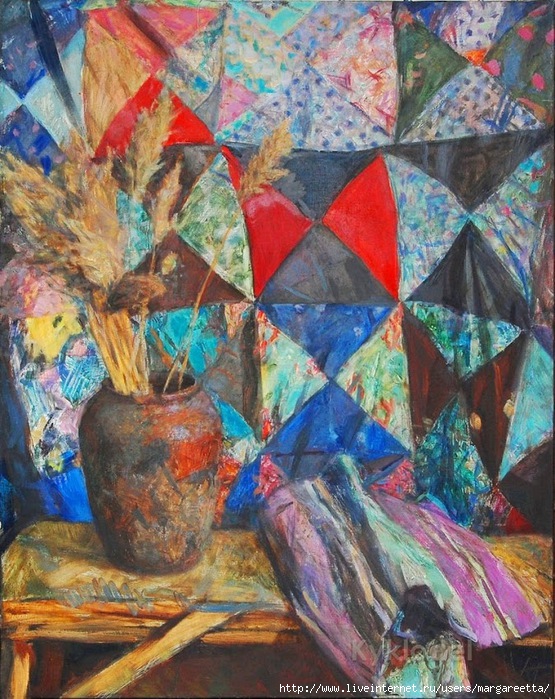 Babitsin. B. Still Life with a patchwork quilt.
Shpakovsky VE Portrait of Nadi. 1999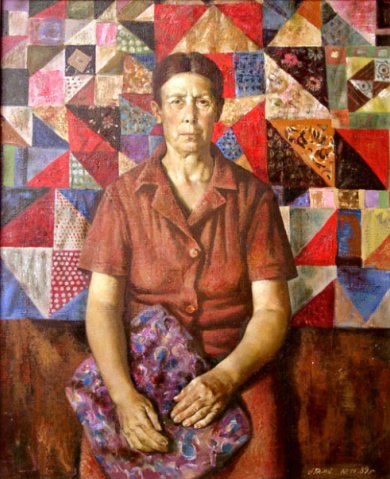 Alexander Belov. Portrait of a mother against a background of the quilt.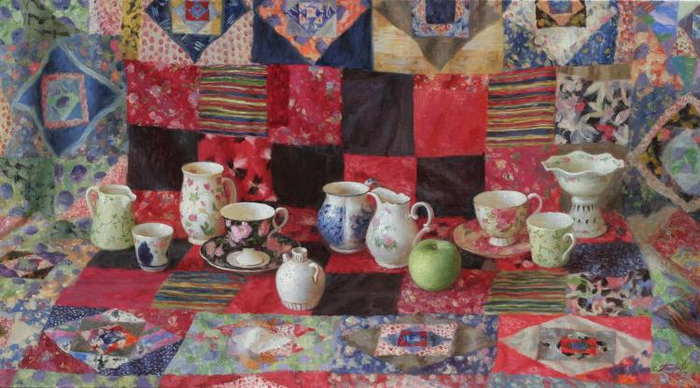 Elena Petrova.
Quilts fascinate and attract an amazing warmth and comfort. And I wonder when only manages our grandmothers to create such beauty?
---
__._,_.___
---
Posted by: =?UTF-8?B?4pmA4pa44pa34pmC4pmjIC3QvM670Y/igrjSouG7i9Wk0qLhuqEtIOKZo+KZgOKWuOKWt+KZgg==?= <ma22grupos@gmail.com>
---
KERALITES - A moderated eGroup exclusively for Keralites...
To subscribe send a mail to Keralites-subscribe@yahoogroups.com.
Send your posts to Keralites@yahoogroups.com.
Send your suggestions to Keralites-owner@yahoogroups.com.
To unsubscribe send a mail to Keralites-unsubscribe@yahoogroups.com.
Homepage:
http://www.keralites.net
.
__,_._,___